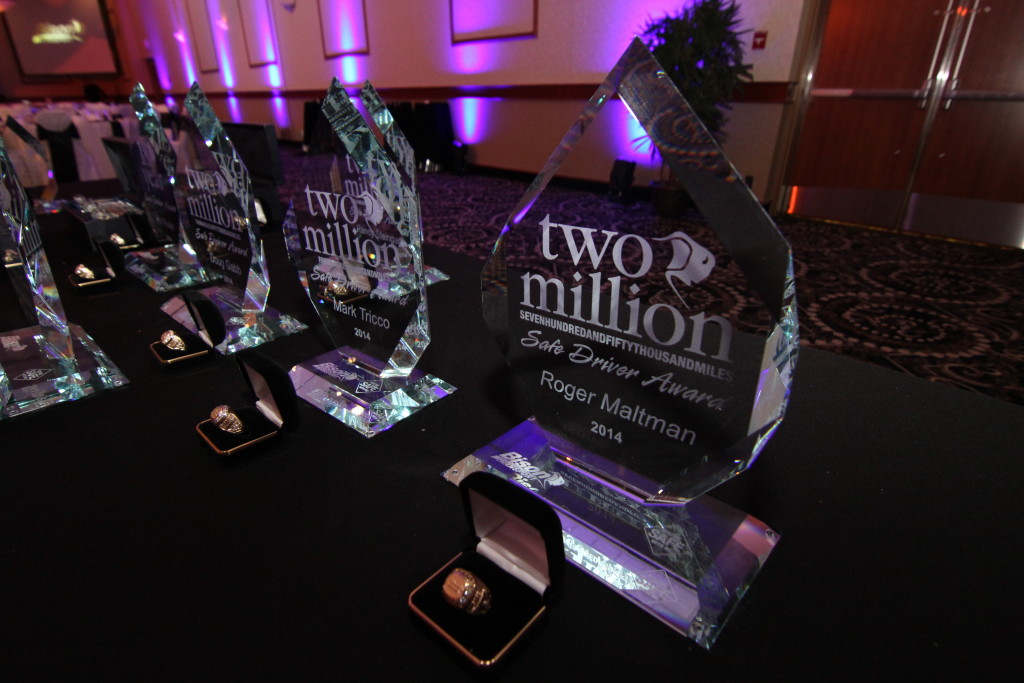 The Annual Awards & Dinner Celebrations are a celebration of safety and business excellence and are the culmination of our dedication to safety and hard work throughout the year.
These awards give our people the opportunity to come together to enjoy one another's company, enjoy a nice dinner and share some laughs. But most importantly, it's a time to take pride in each other's accomplishments.
This year we had over 1300 people attend these awards ceremonies which took place in all six terminal locations: Winnipeg, Mississauga, Calgary, Regina, Langley and Edmonton. A total of 990 awards were earned in 2014 and 313 award recipients were in attendance.