Bison Transport prides itself on going the extra mile for its customers. A case in point: the unique service it provides to one of its largest Fortune 500 clients, a large food company with manufacturing & distribution sites throughout North America.
In this instance, that "extra mile" leads right inside its headquarters, where Bison has installed one of its own employees to provide daily support to meet the customer's vast supply chain needs. The role is called the Canadian Strategic Account Manager (CSAM), and is part of the client's Strategic On-Site Program.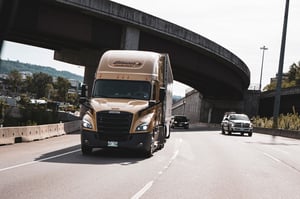 Created in 2015, the Strategic On-Site Program allows Bison to maintain strong communication among all customer stakeholders, managing scorecard metrics and actively seeking to improve the quality of service.
"We work closely with our client every day to ensure we are executing everything correctly," says Marcy Meads, Bison's Account Manager who manages the client relationship. "They have confidence in Bison that their shipping expectations will be met through programs like this. The CSAM is required to manage many different needs and navigate through a multitude of problems to ensure their freight is serviced properly."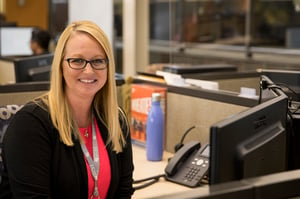 Bison has been in business with this top-tier client since 2010. "The trust that has been built through this on-site program and our actions has resulted in a successful partnership that has lasted over a decade," says Meads. "By being a strategic partner, Bison showcases our commitment to the customer by not only servicing their freight for on-time delivery but also looking for ways to offer creative solutions to enhance quality of service."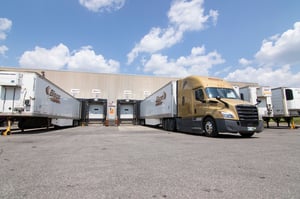 This relationship would not have been possible without the Strategic On-Site Program. Over the years, the partnership has grown and strengthened, thanks to Bison's participation in the development and execution of lane coverage while identifying cost savings and meeting service expectations.
The program has been key to growth in the relationship between the customer & Bison, which has grown to move 10,000+ loads to markets across North America in 2019. These shipments include a blend of both TL & LTL moved by both Road & Rail, in a variety of equipment types, throughout North America.
In recognition of the relationship and performance, the customer awarded Bison with the Canadian Carrier of the Year twice in the past 3 years – tangible proof of the role that this unique program plays in the carrier's successful partnership with one of the world's top food manufacturers.
Due to COVID, the On-Site role had to pivot and work remotely, which Bison's team accommodated seamlessly. The relationships established by the Bison On-Site team member with our customer formed a great base for continued productivity and results. A flexible work arrangement, maintaining safety as a priority, remains a top priority as we continue to work through the pandemic conditions with the customer.
We are your North American asset-based freight solutions partner. We've got you covered. Contact us at sales@bisontransport.com.