UPDATE: Thank you for all of your comments. While we are still highly focused on sustainability and safety we will not be launching the XLCV fleet. April Fool Day!!!"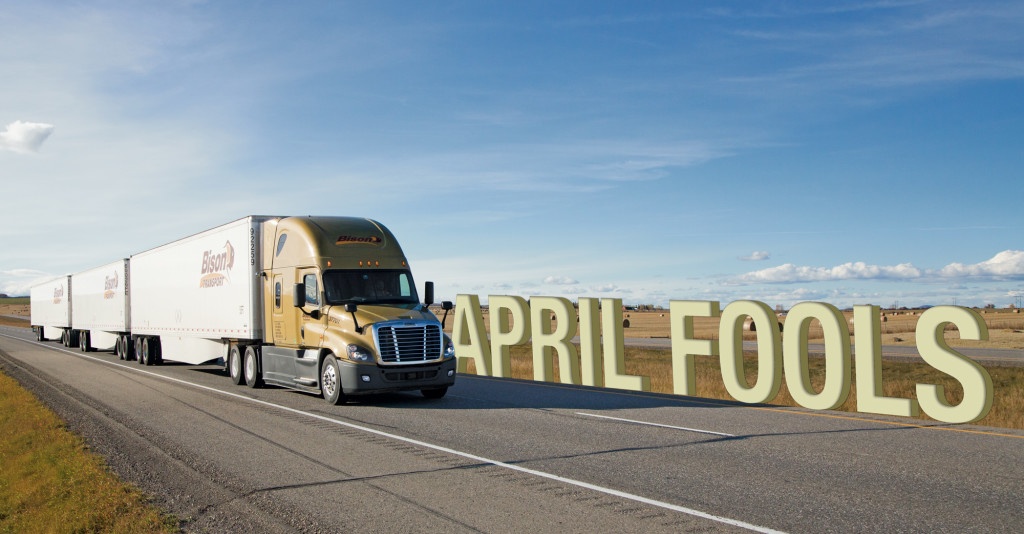 Original Post Below:

Bison Transport is excited to announce the launch of its 3-Trailer Extra Long Combination Vehicle (XLCV) Fleet, effective immediately.
At over 160 feet in length, the three-trailer configuration is designed to improve fuel efficiency and reduce greenhouse gas emissions. The new configuration will also allow Bison to move more freight at greater speeds throughout the continent, improving our expedited operations and allowing us to better serve our diverse customer base. To the surprise of many, initial research has also proven that the three trailer configuration is the safest on the road, furthering Bison's reputation as North America's Safest Fleet.
"As an industry leader in environmental sustainability and overall safety, we're thrilled about the opportunity to pioneer this initiative," said Rob Penner, President and COO of Bison. "The incredible efficiency of this configuration will help us protect our environment and grow our business moving forward."
The XLCV fleet is the first of it's kind in North America and will run across Canada and as far south as the Mexican border.
XLCV Benefits:
45% fewer GHG emissions
3X safer than a standard 53' configuration
$55,000 in fuel savings per truck, per year
Keep your eyes out for one of our XLCV configurations and submit a photo to be entered to win an XLVC diecast model truck!