To celebrate women in the transportation industry, Bison is excited to share several stories from women who have had great success in our business. We encourage you to keep up with us as we continue share stories about women in trucking and work to expand the impact of women in trucking.
Shelley MacDonald

Shelley is the Senior Manager, HR/People Development and has been with Bison since 2007.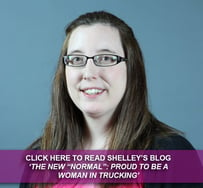 She doesn't consider herself a "woman in trucking". She simply just sees her place in the business as a leader, without considering gender. For Shelley it's important to tap into the female contingent of the available talent pool because she feels we need strong talent and females make up 50% of the available talent pool. Shelley says: "We face a talent shortage and we have an opportunity to create a more diverse workforce by recruiting women, and research shows that a more diverse workforce typically translates into a more successful business! It's just logical."
Naomi Henry
Naomi is the Manager of Driver Services at Bison
Transport and has b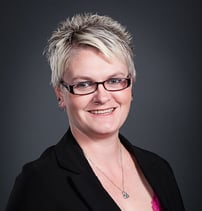 een a woman in the transportation industry for 18 years, with 11 of those years at Bison Transport. Currently, she oversees our programs for current Drivers and our recruiting department, onboarding new Drivers to Bison. She's held roles in various areas of operations, driver services and driver recruitment. Naomi is very involved in the recruitment of women who choose a career as a professional truck Driver.

Natalya Korchagin
Nataly, as she prefers to be called, made the decision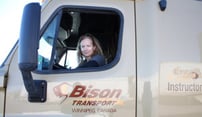 to leave her home country of Israel for Canada in 2014. Since arriving on Canadian soil, she's made her living as a professional Driver with Bison. Learn more about Nataly's amazing immigration story and what she loves about being a professional Driver here!


Kelly Malanik
Kelly joined Bison as a professional Driver in 2014, after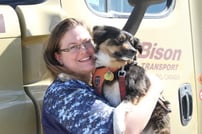 beginning her career as a member of the Canadian military. Kelly's story goes beyond being a pioneer as a female Driver at Bison, as she has overcome incredible struggle en route to a successful career on the open road. Follow this link to learn more about Kelly's inspiring story!



Linda Young
Linda is the Vice President of Human Resources
and People Development at Bison Transport and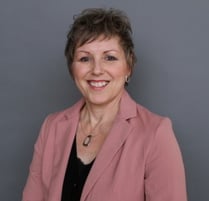 is very involved in promoting the influence of women in the transportation industry. She serves as Vice President of the Women With Drive National Advisory Committee, which aims to increase the number of women who choose careers in trucking.
Follow the link to learn more about how Linda and many other women in trucking are Paving the Road Towards Change.
Stephanie Fensom
Stephanie is the Manager of Safety and Compliance at Bison.
Having grown up in a trucking family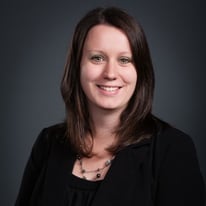 and being married to a professional Driver, Stephanie has a solid understanding of the life and challenges faced on the road. She's also one of many women at Bison to rise through the ranks of our organization and make a major impact as a woman in trucking.
Check out Stephanie's posts about our Safe Driving Rewards Program and her Soldier for a Day experience.
These are just a few of the many hard working women who continue to drive our business forward. International Women's Day is a great initiative, but we at Bison feel it's important to highlight the impact women have in our industry on a daily basis as we work to increase the diversity of our workforce.
While the numbers at Bison are above the average, women make up only 3% of drivers and 11% of the managerial staff in the trucking industry. What can we do to get women more involved in trucking? How have you seen the impact of women in trucking develop over the years, and what can we do to continue that development? Let us know your thoughts!