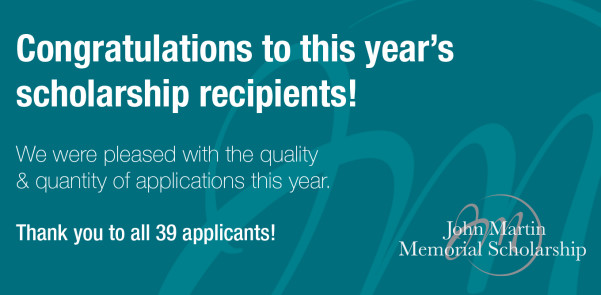 In memory of our respected and inspirational leader, Mr. John Martin, who passed away suddenly on May 14, 2014, the Bison Transport – John Martin Memorial Scholarship was established. The scholarship is open to dependents of a Bison employee or contractor who is pursuing studies in a post-secondary or vocational institute. The scholarship was opened to further include students that are actively employed with Bison Transport. Beyond post-secondary attendance, the selection committee looks for strength of character in its recipients, those that exemplify some of John's greatest qualities:
Persistence in meeting goals – academic, personal, or otherwise
Overcoming obstacles in pursuit of excellence
Leading by example – personally, academically, and in their community
In 2014, we were pleased to award over $10,000 to nine recipients across Canada. In 2015, we increased promotion of the scholarship and yielded far more applicants. This year we received applications from 39 individuals and we disbursed $21,000 worth of awards! An overwhelming increase and response due in part to the inclusion of the scholarship fund into our Bison Cares program. We look forward to continuing this tradition and reminding ourselves of what it takes to be successful in life in the process.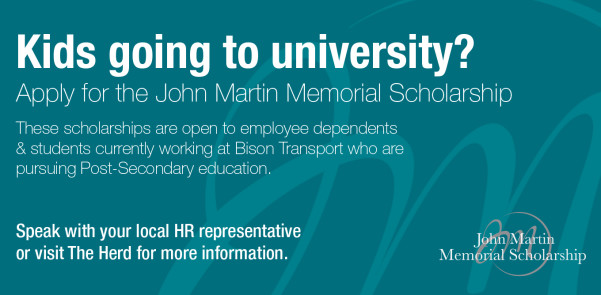 [con