Freight transport is complicated at the best of times, so it's easy for shippers to stick with what has worked for them in the past. The importance of regularly reviewing cargo transport methods, however, shouldn't be understated. Costs creep up, methods change and technology advances rapidly, so it's crucial that shippers regularly review their methods if they want to get the best value for their shipping dollar. Although this is far from a complete list. The following 16 tips could help shippers significantly reduce their total freight costs.
One thing interesting about these points is that none of them is about simply asking a carrier to reduce their rate or do more for less. They all are based on building a relationship with a carrier that you can work with to find creative transportation solutions, which will likely reduce your overall shipping costs.
1. Select a carrier based on its strengths. Every shipper has preferred carriers that consistently perform well for them. Even the largest carriers have their optimal lanes/regions, and may not be able to provide competitive quotes on lanes outside of their regular network. You'll get the best rates and, likely value, if you use a carrier that is already established in your operating region. If using a new carrier isn't an option, approach your existing and trusted transportation partner about building new business in your lane to keep your costs down.
2. Understand charges and fees. Look at past invoices to help understand where you can cut costs. Carriers will charge accessorial fees for additional work beyond what may be covered in the base rate. For example, re-delivery fees, driver detention, trailer demurrage, etc., are chargeable to the shipper. Through collaboration with your carrier, you may be able to avoid these charges. Most carriers would much rather maintain a smooth and efficient operation, instead of charging their clients for inefficiencies like trailer demurrage and driver wait time. Also, optimizing your shipping schedule can help you avoid storage, layovers, after-hours delivery; and truck ordered, not used (TONU) charges. If you're seeing regular costs above and beyond the normal rate, sit down with your carrier and ask for advice on how to reduce or eliminate them. These charges happen because the driver has to do something above and beyond the normal service, so your carrier should be willing to help you determine how to avoid extra fees.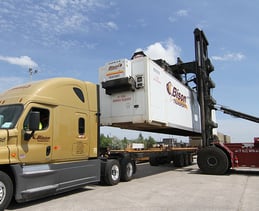 3. Combine multiple transportation modes. If you're moving freight over long distances, you could consider whether intermodal is an option. On some routes, intermodal provides dependable, consistent service, at a lower cost to truck transportation. This is, however, a generalization, and each lane and the specific nuances of your business need to be considered first before assumingthat intermodal is always the lower cost option. Using multiple modes can help you decrease your greenhouse gas emissions. Your ideal carrier should help you explore the various options for your long-distance shipments to make sure you find the best value.
4. Packaging. Many LTL carriers have moved to a dimensional weight pricing system for parcel and LTL shipments. This means that pricing is determined not only by weight, but by the size and shape of the packaging. Review your current packaging methods to make sure you aren't wasting space and paying more than you should. If your cargo can be collapsed in any way it will reduce the area needed, resulting in a lower cost. Additionally, the stack-ability of your freight can add value to a carrier, and thereby provide you with a more favourable cost option.
5. Provide full disclosure. Be specific and transparent about your needs when requesting pricing. Carriers appreciate accuracy and completeness, so they can provide the "right" price for the service needed. When sending out an RFP, make sure all the information is there: pickup and delivery points, shipment type, product type, shipment history, insurance requirements, loading/unloading methods (slip-sheet, floor load, pallets, lumper required, trailer pool, etc.), delivery requirements, and information about your company are some of the important factors for carriers when determining rates. The more the carrier knows, the more accurate their bid will be. Beyond this, recognize that not all carriers are equal. Level of service, access to equipment, and a strong and trusted relationship are three of many other factors that can ultimately impact your overall price and business sustainability.
6. Consolidate your shipments. Where possible, combine your shipments so as to reduce the overall number of pickups and deliveries required for your carrier. Evaluate your shipping methods and consolidate each shipment as much as possible. If a customer frequently makes small orders, ask them about making larger orders less often. If sending out small shipments is essential for your business model, team up with other shippers on your lane to consolidate freight and save on costs.
7. Ship on off-peak days. Collaborate with your carrier to determine what days they have capacity and then modify your shipping schedule to accommodate, if possible. Shippers who move freight on off-peak days can often see significant savings since competition for capacity is much lower.
8. Invest in technology. There are many tools that are much more convenient and efficient than manual Excel spreadsheets and paper processes. Investing in transportation management systems, warehouse management systems, yard management systems, and other similar technologies is essential to reducing costs in today's supply chain. Having technology that can automatically generate invoices, manifests, compliance requirements, cross-border paperwork, and other necessary documentation can significantly reduce labour costs and shipment delays. Beyond this, creating a system that reduces administration, eliminates POD requirements, and ensures your carrier(s) are paid promptly and on time is a great way to help reduce your overall costs of transportation.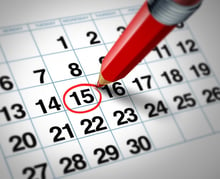 9. Don't ship on short notice. The more notice carriers have, the more they will be able to commit capacity and assets. Short notice shipments force the carrier to pull in additional drivers and equipment, the costs of which will generally be passed on to the shipper. Providing a shipping forecast, as well as a reasonable notice of shipment to your carrier will help the carrier plan and organize their resources(labour and equipment), and provide you with a better rate as a result.
10. Bigger windows open doors. Having options can be a good thing. It allows for flexibility with scheduling. Offering carriers window-style options for pickups/deliveries is more favourable than appointment-style pickups/deliveries.
11. Trailer pools. Assuming you have sufficient regular volume, a trailer pool might be an efficient way to keep drivers moving in and out of your facilities. An efficient trailer pool is usually one that turns every day, or every other day, versus an inefficient trailer pool that might turn only once per week. Talk to your carrier about the pros and cons of setting up trailer pools for your lanes. It is not always the best choice, and depends on the nuances of the shipments, location, and various other factors.
12. Driver time matters. There are many investments that businesses make and one suggestion is that you look at the professional Drivers servicing your account in the same fashion. Respect their time and be empathetic about their needs. Shippers that care about a Driver's productivity and time are efficient with loading and unloading equipment will have the most options available to secure transportation at a competitive rate. Shippers that don't simply won't be able to secure capacity.
13. Outsource transportation management to an asset-based logistics provider. Many shippers don't have the resources to manage transportation efficiently. It might be better value to outsource transportation entirely to a logistics provider or carrier because those entities will have all the necessary personnel on staff to streamline your transportation process. Top-tier shippers generally select asset-based providers with logistics capacity. Asset-based carriers are those who have made investments in equipment, and have demonstrated efficiency in their operations, along with excellence in service to their clients. Beyond this, they have secured additional capacity to augment their fleet, and have the ability to source and manage partner carriers in a way that is seamless to the shipper.
14. Take control of inbound shipments. Consider whether controlling your inbound shipments could provide value to your outbound transportation provider(s). If you can tie your inbound shipments from suppliers with your outbound shipments of product, you'll provide your carrier with loads in both directions. This could generate a more balanced and efficient transportation model for your carrier and help them reduce empty miles and improve equipment utilization. Those efficiencies should result in cost savings for you along the way.
15. Choose a safe and reputable carrier. Make sure you pick a carrier that operates safely and values your cargo as much as you do. Before entering into a relationship with any carrier, check their Motor Carrier Safety Score online at fmsca.dot.gov and ask around for personal recommendations from colleagues and other shippers.
16. Build long-term relationships. Once you find a carrier that provides good service, double down on that relationship. Put in the effort to ensure that you rank among your carrier's top clients, and they'll show their appreciation. Even if your favourite carrier doesn't always offer the lowest rate, you'll still save time, money and resources in the long run if you aren't constantly changing capacity and carriers on your lanes.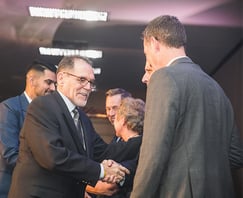 Remember that if something sounds too good to be true, it probably is. Some carriers may offer rock-bottom rates, but if they don't carry enough insurance or operate recklessly and damage your shipment, you could end up paying significantly more to replace goods and restore a relationship with your customer. You're much better off taking the time to find a reputable carrier from the start.
You work hard to get your freight to its destination, but nobody's perfect. Don't assume that your shipments are already getting moved in the most cost-efficient way. It's important to take the time to evaluate your transportation operation. Collaborating with a trusted transportation provider can have a significant impact on your bottom line.
Hopefully you have now learned a few ways you can reduce shipping costs. If you want to speak with a us to see if we can apply these tips to your business, please click below.