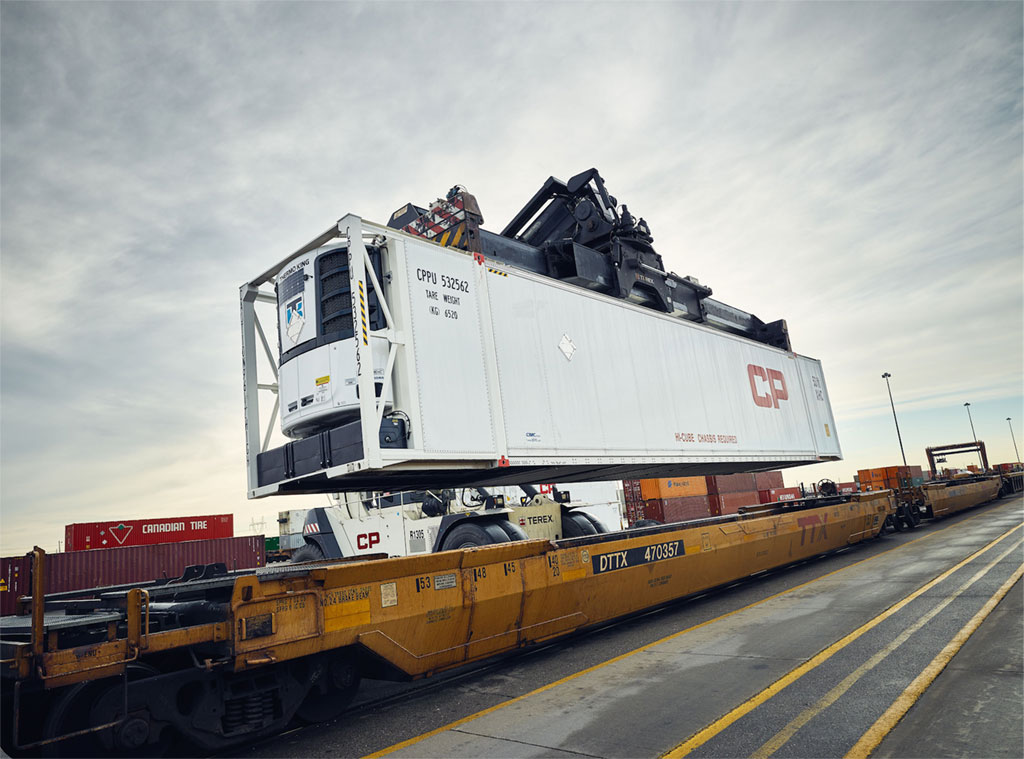 Bison has partnered with CP rail to provide refrigerated Intermodal shipping services to our customers.

Bison has worked in partnership with CP Rail for many years. In late 2016, Bison established a refrigerated service utilizing CP's equipment. We now have access to more than 700 of CP's refrigerated rail containers, enabling us to provide refrigerated Intermodal service to our customers.

We are excited to partner with CP Rail on this initiative as the combination of their equipment and our logistics expertise will deliver strong value and fill a void in the marketplace.

Bison's Refrigerated Intermodal service offers our customers flexible, seven-day per week coverage. It provides the same ease of doing business as our Truckload Division, with the added benefits of running Intermodal. The service will initially focus on shippers across Canada, shipping between East and West, and offers customers flexibility, and seven-day per week coverage.

So, why choose Bison's Intermodal service?
Ease of use: Customers receive dedicated service from a dedicated customer service representative who knows your load and understands your business
Safety: All Intermodal loads are upheld to the same standard of safety as our Truckload Division
Back-up to over-the-road: Bison's 550+ Refrigerated vans are available to complement all of your refrigerated shipment needs
East/West, West/East service to most of Canada: Intermodal shipments from Toronto, Montreal, Winnipeg, Regina, Calgary, Edmonton, Vancouver, and return are available
Fast shipment times: We can help you get your load to its destination quickly
But, how does Bison's Refrigerated Intermodal service differ from Refrigerated Road service?
Commodities run on 'start/stop' mode only
Interior payload is 50', which is approximately 3' smaller than our refrigerated trailers
Under ideal conditions, units can run over a week without requiring fuel
Is Bison's Refrigerated Intermodal Service the right fit for you?
Bison's Refrigerated Intermodal Service is ideal for those customers looking to ship fresh or frozen food products including meat, prepared foods, beverages and dairy products.
We're looking forward to the continued expansion of this area of our business and the excitement of adding additional offerings to our suite of transportation services.
To find out more about our Refrigerated Intermodal service, please contact a sales representative today by clicking below!