UPDATED June 11- Challenge for Life walk highlights
UPDATED June 8- Fundraising barbecue highlights
Rain or shine, the Bison family is ready to lace up and kick cancer's butt. We have once again assembled a team of dedicated individuals who know that every step we take, every dollar we donate can – and will – help beat cancer.
For months, our team has been fundraising and getting physically prepared for the Challenge for Life walk in support of CancerCare Manitoba Foundation on June 9 in Winnipeg. We have been training at our in-house gym and on the warm days hitting the walking path alongside our corporate office. We are ready!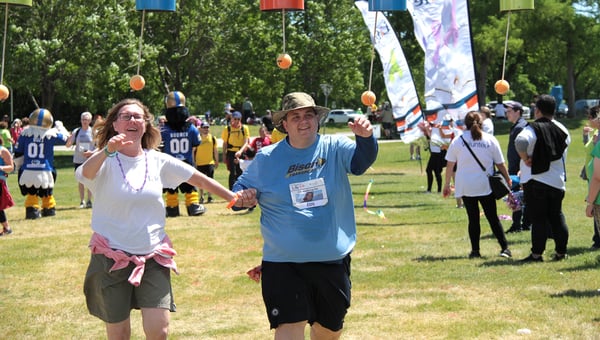 Last year, the Blazing Bison team raised $163,000. In the nine years we have taken the Challenge, we have raised over $860,000 in donations to help Manitobans battling cancer. We are happy to support an initiative that supports prevention, early detection, state-of-the-art research, world-class treatment, and patient support. After all, each one of us has or will be affected by cancer in some fashion.
Every year, a few days before we take on the 20 km Challenge for Life walk, we have a fundraising pep rally of sorts. We host a community barbecue at our Winnipeg terminal where we appreciate the encouragement of our co-workers, other businesses in the area, and friends and family members who support the cause. We spend a few hours enjoying live entertainment, games, prizes and community spirit.
I think back to last year's walk where our group had incredible excitement when we started out. As the kilometres ticked by and our bodies slowed, we remembered the importance of the walk and the difference we were making. Were there times I wanted to throw in the towel and say I couldn't finish? There were. But then I thought of the faces of those living with cancer and the ones we have unfortunately lost from the disease and I realized that they fight their hardest and I had to do the same.
One thing that I have experienced from meeting people at our fundraising barbecues and the day of the walk is that there is a sense of community when talking with cancer patients, survivors and their families. We might not know each other but we can sympathize with what someone is going through and form an instant bond. I think that's just being human.
In a world full of online crowdsourcing and fundraising campaigns for trivial things – "Help me travel the world," "I want a big-screen TV," "Help me get a new tattoo" – we need to take a moment to remember that some initiatives can't be ignored. Challenge for Life literally is a walk for life or death.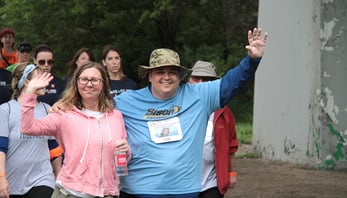 While I would love to sleep in on a Saturday morning, I think about the people who have to get up early to make their doctor's appointments, go for tests, prepare for surgery – and suddenly it makes me think, "Bring it, cancer. I'm comin' for you."
I am proud to participate with our corporate team and fellow community groups. We're all in this together. I encourage you to get involved by participating or donating. Thank you to everyone who contributes in their own way to make a difference.
Follow our social media pages on Saturday, June 9, as we take steps to beat cancer once and for all.
THE BARBECUE
It was a boot-scootin' rip-roarin' good time at our Winnipeg terminal. On June 7, our annual western-themed Challenge for Life fundraising barbecue in support of CancerCare Manitoba Foundation had an afternoon of fun for a worthy ca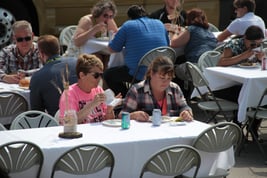 use.
We welcomed over 400 people from around the community to enjoy delicious food, lively entertainment and some pretty stellar prize giveaways. 2017 MCMA roots artist of the year Greg Arcade provided the soundtrack for the even
t that had toes tapping and hands clapping.
"Community involvement is at the heart of who we are," said Don Streuber, Bison's Executive Chairman. "We are One Bison and this barbecue embodies the spirit of our people who are determined to make a difference in our community."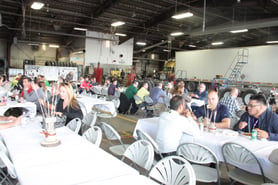 When the barbecues were shut down and the crowd moseyed on home, we raised just under $36,000 for CancerCare Manitoba Foundation.
Also, congratulations to Dallas Senabald from Fleet Service for winning the grand prize of $3,000 cash.
Special thanks to Freightliner Manitoba and Chef Craig from Ruby Red's BBQ/Urban Prairie Cuisine for the fantastic catered meal, as well as our donation and prize sponsors, including platinum-level support from Central Transport Refrigeration, Fountain Tire/Goodyear, Derrick's Sandblasting and Champion Towing.
THE CHALLENGE WALK
The Blazing Bison team laced up and got ready to kick cancer's butt at the 11th annual CancerCare Manitoba Foundation Challenge for Life walk. On June 9, we assembled a team of dedicated individuals who know that every step we take, every dollar we raise can – and will – help beat cancer.
Our team was challenged to walk 20 km or do 200 non-consecutive minutes of fitness. This was the ninth time Bison has been involved, with 89 people taking part this year.
This year, we raised an astonishing $161,053 through individual fundraising and our famous Challenge for Life barbecue at our Winnipeg terminal. Let's do some quick math: In the nine years we have taken the Challenge, we have raised over $1.2 million to help Manitobans battling cancer.
"Each one of us has been affected by cancer at some point," said Rob Penner, Bison's president and CEO, and Challenge for Life walker. "We are happy to support an initiative that is committed to prevention, early detection, state-of-the-art research, world-class treatment, and patient support in Manitoba. I am incredibly proud of the support and commitment our Bison family has for this important cause."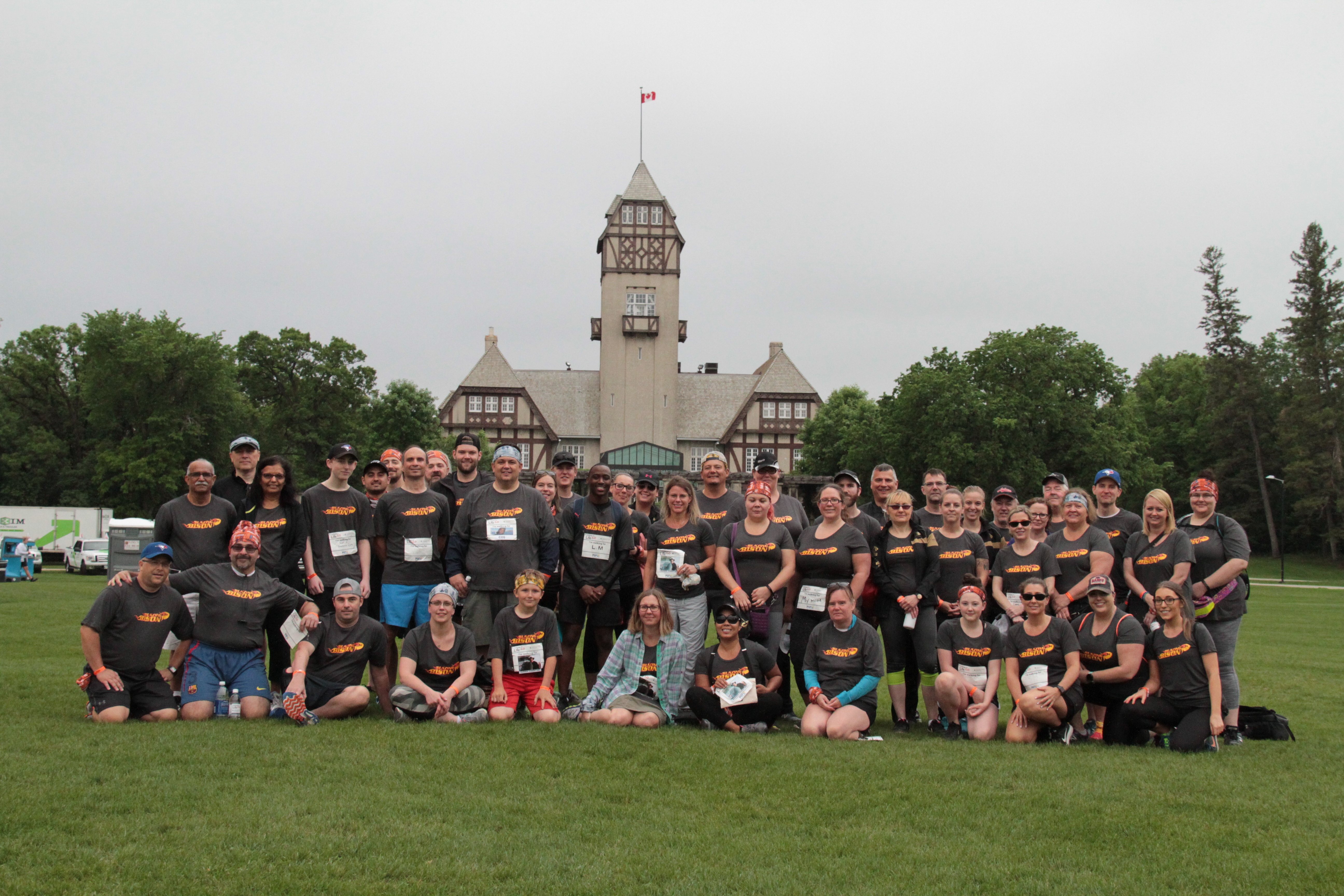 PREVIOUSLY: