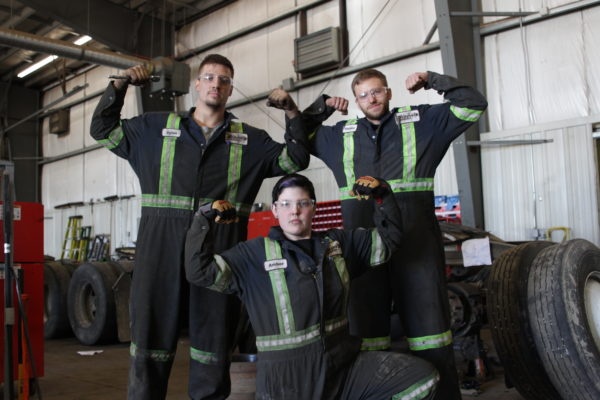 As maintenance facilities continue to seek out well-trained team members, heavy duty technicians are in increasingly high demand, putting them in position to be very selective as they make their next career move. With so many facilities to choose from, it's important for technicians to understand what exactly they are looking for in a shop and be very thorough in finding the facility that best suits their needs.
Of course hourly rate and total compensation will always be a priority for technicians, but what about a facility's safety practices or the company's culture? Is there an opportunity to build your career and grow your level of responsibility with the organization? Money matters, but there are several factors that will influence how satisfied a technician is at work.
At Bison, we have six maintenance facilities across Canada, employing over 100 Technicians. Using the feedback we've received from our maintenance team, we've created a list of the eight most important factors to consider when choosing a maintenance facility to work in.
As you evaluate your options, we encourage you to reach out to our recruitment team, tour one of our maintenance facilities and get to know our staff.
We hope that your decision will be to join Bison; however, even if it isn't, please use these eight factors to help you identify what company is the best fit for you.