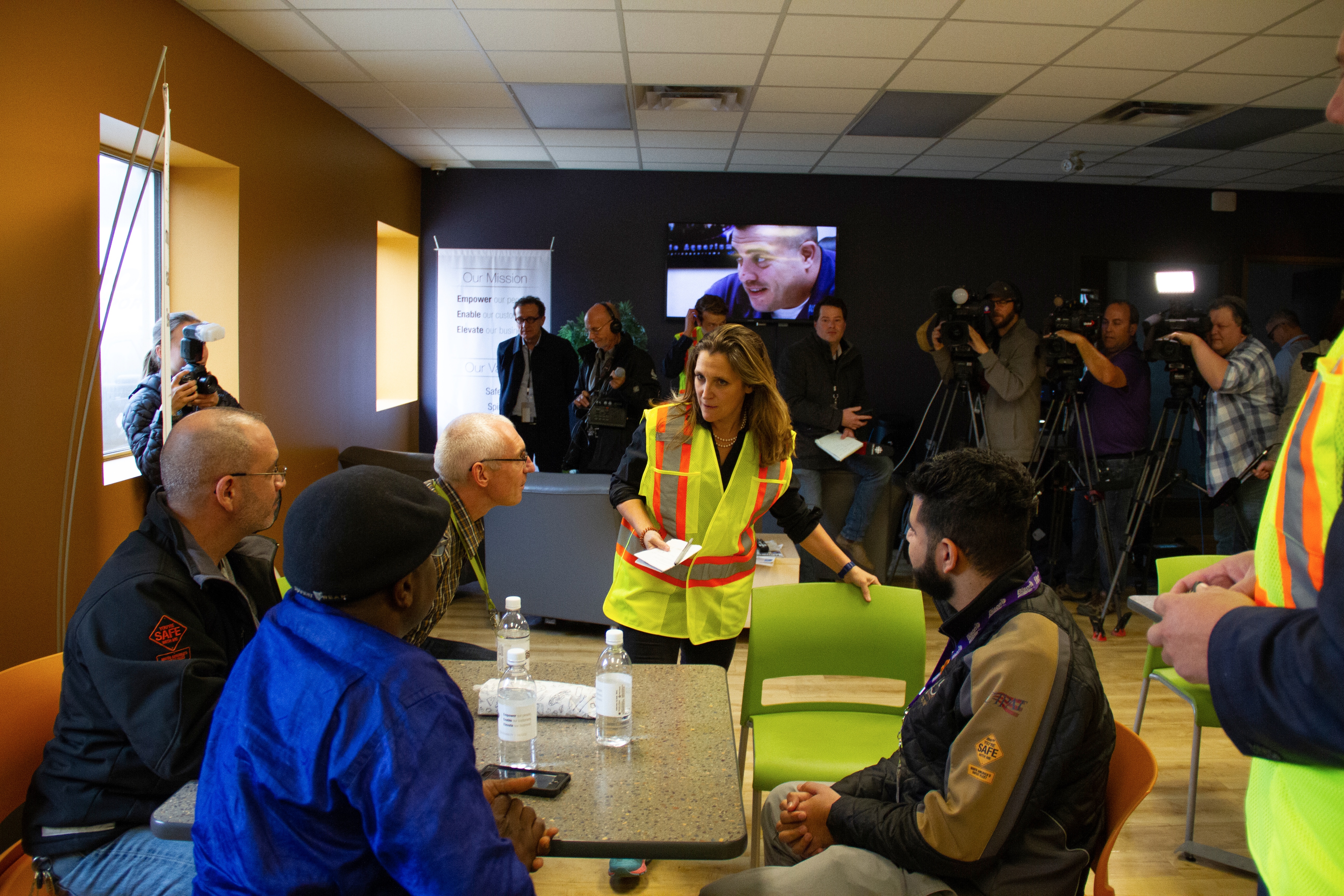 (Drivers shown: Mike Cerisano, Arkady Zaburdyaev, Mutaka Tshibambuyi, Navdeep Sandhu)
On Oct. 25, Canada's Minister of Foreign Affairs, Chrystia Freeland, visited Bison's Winnipeg terminal to talk about the transportation industry and the importance of the new USMCA signed with the United States and Mexico.
While touring the facility, Minister Freeland experienced our driving simulator and met with some cross-border drivers. During the informal chat, Freeland asked about what our drivers experience at the Canada-U.S. border and assured them that the replacement for NAFTA would be positive for not only our industry but also the Canadian economy.
Bison's president and CEO, Rob Penner, said the company and organizations such as the Canadian Trucking Alliance, having close communication and working relationships with federal officials like Freeland is a important to maintain lucrative trade with the U.S.
We are grateful to have had productive meetings with the minister in Ottawa and now here in Winnipeg, and look forward to her championing for Canadian industry on the global stage.
Watch the video below to hear Freeland talk about why she chose Bison for her stop in Winnipeg.