Smartphones aren't just for making calls anymore. You've probably heard the saying, "There's an app for that." Well, there usually is – for almost everything. Everything.
Technology is changing the way we drive. It has greatly improved safety and efficiency for professionals in our industry. But because there is an app for everything, which are the ones that make driving easier? Which are the ones that boost productivity and keep costs low.
Here is a list of our top 5 favourite apps for driving in North America. Check them out in the Google Play or Apple's App Store.
Trucker Path
With a heavy focus on its user community, you'll find reviews and parking availability at truck stops and the status of weigh stations as reported by fellow drivers using the Trucker Path app. Other businesses such as hotels and supermarkets can be searched on the map. It is great for wayfinding and seeking specific locations.
Download for Google Play or Apple App Store
TruckSmart
The TruckSmart app helps take care of the behind-the-scenes tasks of driving. The Reserve-It feature allows drivers to reserve and pay for a parking space for any location up to 30 days in advance. The Instant Shower feature lets users buy credits and avoid the shower queue altogether with notifications when the shower is ready. Other features include current diesel, bulk DEF and LNG fuel prices.



Download for Google Play or Apple App Store
NOAA Radar
This app provides more detailed information than standard weather apps. It is gathered directly from the U.S. government's radar and weather-tracking systems. Among the data given, users receive snow depth readings and wind speeds with real-time animated radar. Notifications are pushed to a user's device without having to open the app.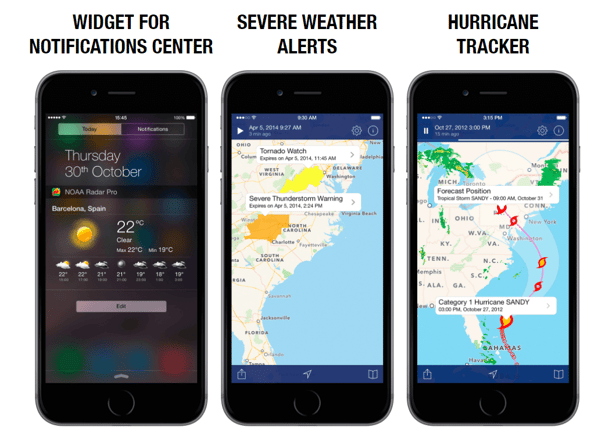 Download for Google Play or Apple App Store
GasBuddy
This app is packed with information about current gas prices at stations throughout Canada and the U.S. It outlines the service stations with the cleanest restrooms, the friendliest service and even the best coffee. The app boasts 70 million downloads.
Download for Google Play or Apple App Store
CamScanner
Capturing images of drivers' paperwork is easier than ever with the CamScanner app. Snap a picture and email or upload the image with a few taps of a smartphone or tablet screen. Users can crop, auto enhance and even add annotations to documents.
Download for Google Play or Apple App Store