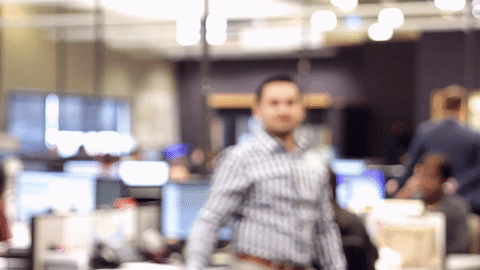 As the transportation industry adjusts to new technologies, like electronic logging devices and automated tractors, capacity and price pressures mean that keeping satisfied customers is more important now than ever before. At Bison, an important focus of our business is continuous improvement, our ability to deliver the best customer services to our customers, but also to our Drivers and staff.
We know that satisfied customers drive our success as a business. We also know our customers have choice when it comes to whom they will select as a transportation provider, and yesterday's satisfied customers determine whether they will call us again tomorrow – satisfied customers fuel the growth of our business.
Through our Four Disciplines of Execution initiative, and our 4DX 3.0 campaign, we have created a strategy to measure and identify how we're winning and losing in terms of our level of service and customer satisfaction. Our Bison Performance Score (BPS) is a tool that allows us to examine our performance with our customers, Drivers and non-drivers. One way we have been measuring our BPS is by sending out regular satisfaction surveys to our customers, Drivers and non-driving staff, allowing them to provide feedback on our performance. These surveys are a vehicle for us to constantly improve ourselves as a business.
I sat down with Jeff Pries, Senior Vice-President of Sales and Marketing, and Steve Zokvic, Vice-President of Operations to talk about how BPS is helping to move our business forward, and how Bison will continue to integrate BPS into our daily operations even once our 4DX 3.0 campaign comes to an end.
We hope you enjoy the video, and if you have any questions or comments, please share them in the comment section below.
To contact a member of our sales team, please click below: