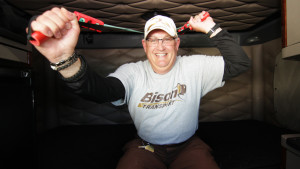 It's ironic, isn't it? We are in the movement business, transporting freight across North America, yet we are so focused on the movement of goods that we often neglect our own need for movement. Similar to the cobbler's kids not having shoes, I guess.
But it doesn't have to be that way as, with the help of some innovative technology, it's become easier than ever for professional Drivers to exercise while on the road. I won't pretend to be an expert on health and wellness, and I don't play one on TV either, however, I have noticed a mind shift in the trucking industry and its Drivers when it comes to the importance of leading a healthy lifestyle.
Freightliner, for example, has added a FIT System to their tractors, there are increasingly more wellness programs like Healthy Trucker, and many carriers are adding workout facilities in their terminals (click to see our new Mississauga terminal).
While on a recent business trip I came across these treadmill workstations in the Minneapolis airport: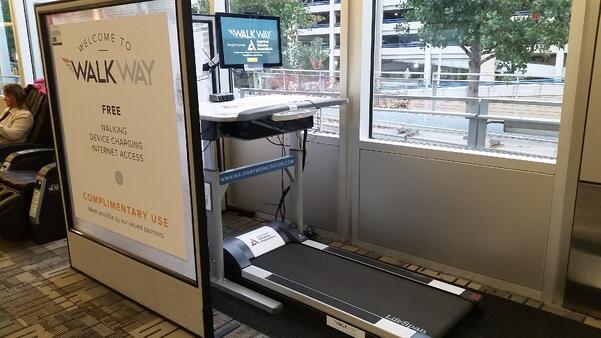 I immediately thought about their application in truck stops across North America.
We can't force anyone to be more active but we can make health and wellness more accessible to our greatest asset. Sharing inspirational stories from Drivers like Glenn, who lost over 100 pounds, also plays a role in keeping driver fitness top of mind and showing that we can make change when motivated to do so.
TELL US: What do you think of these treadmills? Would you like to see them at your favorite truck stops?
Leave a comment and let us know!