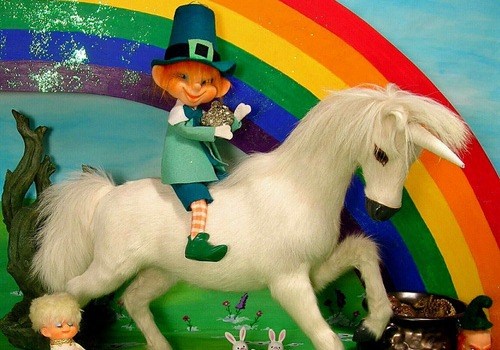 It seems as though many people think that truck drivers using social media is about as common as catching a leprechaun riding a unicorn (intentional exaggeration to add dramatic effect).
When you look at it though, more and more professional drivers are embracing social media. Here are 3 reasons why:
Unlike decades past, today's professional drivers are very tech savvy. Today's trucks have more onboard electronics than a small plane. When you add the use of e-logs, email and satellite messages, embracing technology is a must for the modern day truck driver. Most drivers have smartphones, tablets and/or laptops in their trucks so accessing social media is convenient.
Since Drivers are on the road a lot they are often away from their family and friends. Technology like Skype and Facetime and social media channels like Facebook give truck drivers the opportunity to engage with those they care about and communicate with their peers.
Since you are reading a blog in the transportation space I assume that you have had many conversations with professional drivers, or maybe you are one yourself. If so, one thing you've probably observed is that many truck drivers are great story-tellers. They have a lot of adventures on the road and many hours to perfect the delivery of that story before the next stop. Social media is a great place for them to share these stories and be entertained and inspired by others' tales.
If you still aren't convinced that social media is a great tool for professional drivers, let me introduce you to @bluejaysroger. Roger has been a professional Driver with Bison since 2011 and he has over 700,000 safe miles. He is also an Instagram and Twitter master!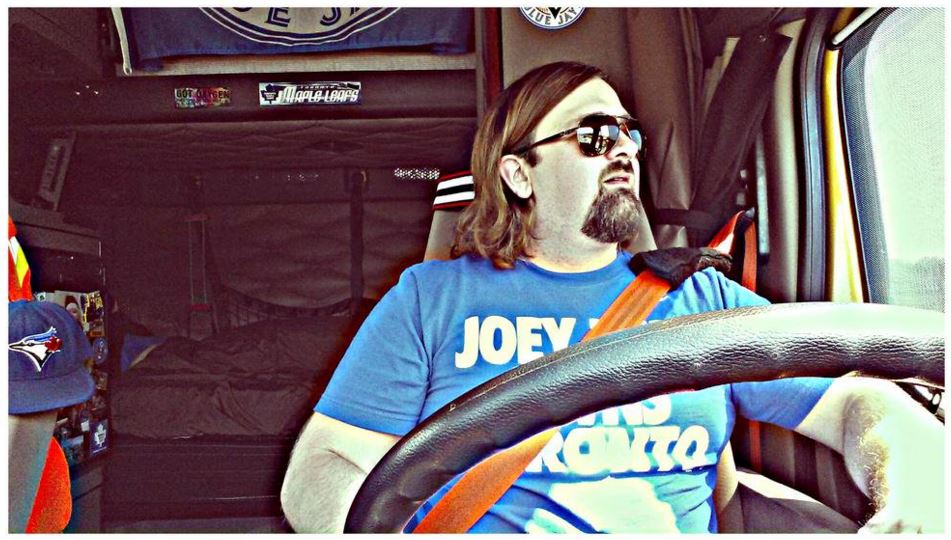 Check out his feed: it is steeped with Bison Transport adventures, Blue Jays excitement and great photos with family and friends. He shares stop-time shots on scenic lanes and makes montages of his route. He's even created his own digital avatar using the Bitmoji app…Roger is quite skilled!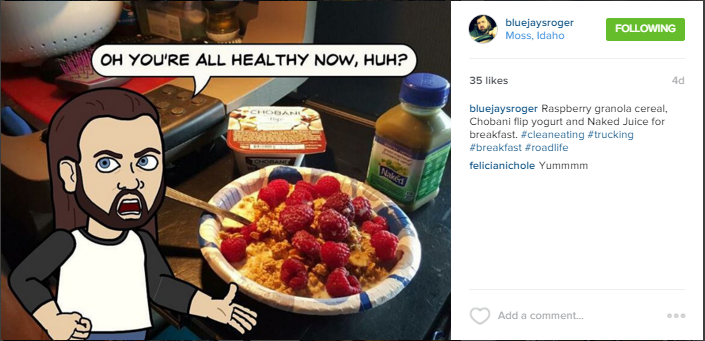 Roger has an eye for the interesting. He sees a story that he thinks others will care about and finds a way to make it entertaining for his many followers.
"Today's 'new school' drivers are really embracing modern technology," Roger said. "We use social media platforms to keep in touch with family and friends, but also to promote and showcase the companies that we drive for and as a tool to network with other professional drivers from all over the world. We share our experiences, stories and pictures, and we just have fun with it."

If you know of a fellow driver that hasn't embraced social media yet, don't be afraid to take them under your wing and show them how easy it can be to connect with family, friends and the rest of the driving community on the road.
Follow Roger on Instagram and Twitter
Follow Bison Transport on Facebook, Twitter, YouTube, LinkedIn, Instagram and Google+