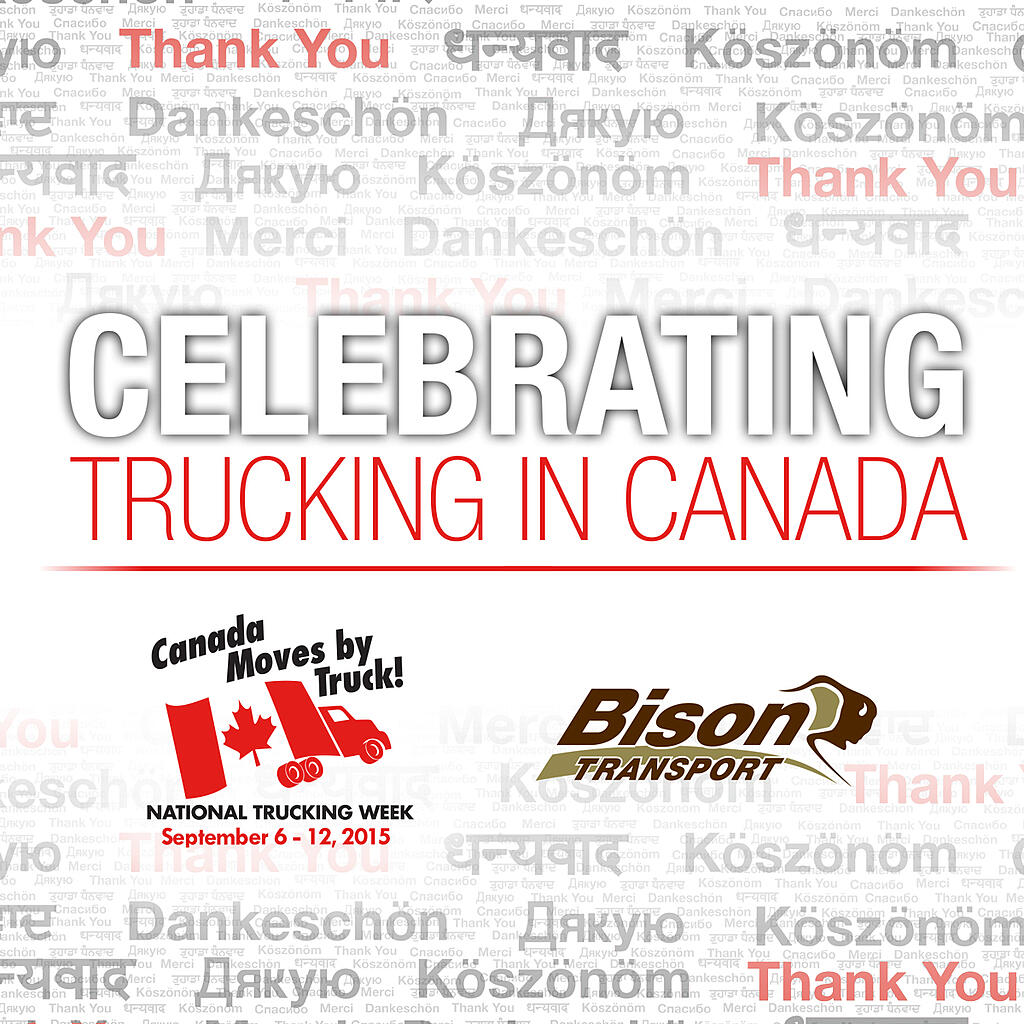 National Trucking Week (NTW) was launched several years ago to recognize the 400,000+ Canadian men and women who keep the country's freight moving. During NTW, Bison Transport is dedicated to acknowledging our team's contributions and continued company success.
Bison is a leader in the transportation industry due to the diligence and commitment of our team members in all regions. We are the Safest Fleet in North America and we continue to innovate and diversify to adapt to the challenges in today's market, as well as having been chosen as one of the Best Fleets to Drive For and Top Fleet Employers for 2015.
Our employees and contractors combined efforts have aided Bison in the following achievements:
Truckload Carriers Association (TCA) Grand Prize National Fleet Safety Award winner in the large carrier division for the 8th time
TCA's Safest Fleet in North America for the 9th consecutive year
Best Fleets to Drive For by the TCA and driver training company CarriersEdge for the 6th consecutive year
Named one of Canada's Top Fleet Employers by Trucking HR Canada
This year we have already had a number of Professional Drivers who are recognized for their individual achievements:
Congratulations and thank you to everyone for your hard work all year! It's our people that make us the industry leader we are today. To read more about safety at Bison click here!