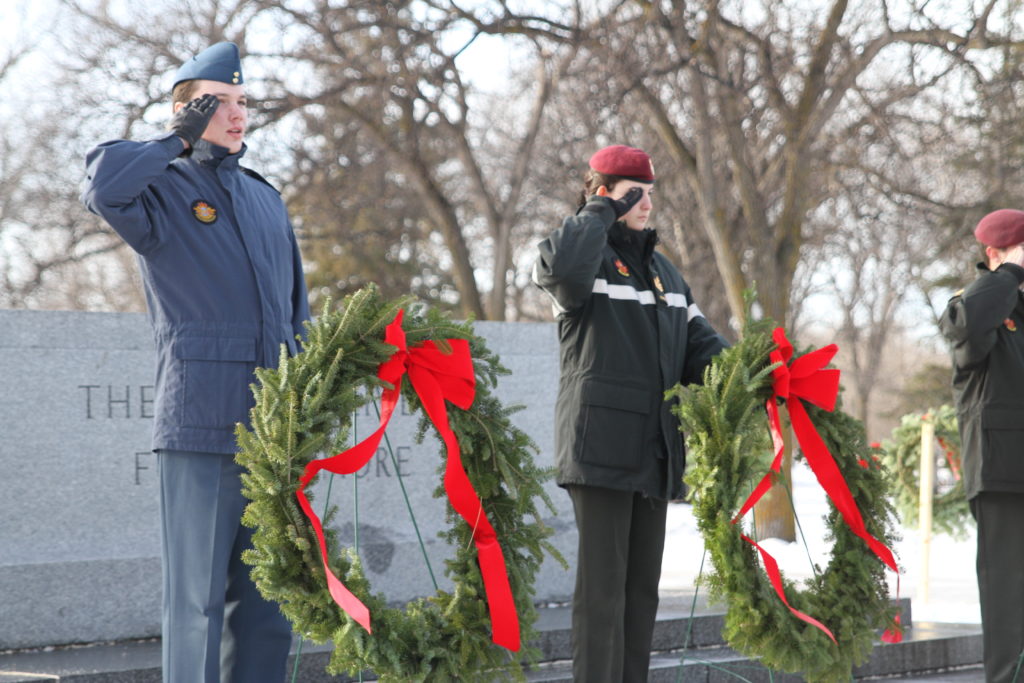 Bison Transport arranges for the purchase and transport of thousands of wreaths for the WAC ceremonies in Manitoba and Ottawa.
Wreaths Across Canada (WAC) has an important mission: Remember - Honour - Teach. Each year on the first Sunday of December, WAC organizes the placing of wreaths of remembrance on the headstones of thousands of military veterans in military cemeteries across the country.
Bison Transport is a proud supporter of Wreaths Across Canada. Bison's President, Rob Penner, got involved with the organization a few years ago, championing the inaugural Manitoba service at the Field of Honour at Brookside Cemetery in Winnipeg. Since then, Bison has been arranging for the purchase and transport of wreaths that are placed on our fallen military personnel's headstones.