Capacity isn't easy to come by these days. Our suite of transportation services is expandable and adaptable to provide a shipping solution that's exactly what you are looking for.
Bison's growing suite of services can be summed up in 4 Key Services : Truckload, Intermodal, Logistics, and Special Services. Within each of these categories, we offer a comprehensive set of related services that round out our overall offering to the marketplace. For more details, our business development team would be happy to review your needs and offer a customized transportation solution that fits.
Bison is best known for Truckload; however, our portfolio of transportation services include much more. Watch the video below to learn about all of the services Bison Transport offers!
Truckload
Our flagship division is unmatched in its reputation for safety, reliability, and exceptional service.
Bison's Truckload Service delivers the knowledge and opportunity to optimize every mile on every lane. With terminal locations throughout Canada, our service area is wide and complete, covering all of North America. Let our full service Truckload division provide more options to manage costs, while keeping your business and your freight moving forward!
Our Truckload Services include: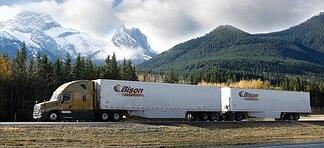 • Long-haul
• Regional
• Dry
• Heated
• Temperature Control
• Expedited
• Dedicated
Intermodal
Bison offers true multimodal service options with cost alternatives based on your transit schedule needs.
Bison's Intermodal Service offers reliable door to door delivery with the added benefit of reduced fuel consumption and less GHG. Bison's Intermodal team provides ease of business and simplifies load processes from pick-up to delivery. Our strategic relationships with North America's Class 1 railways are your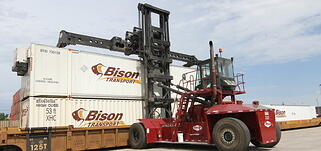 connection to the best transportation solutions available today.
Our Intermodal Services include:
• Domestic Canada
• Cross-Border
• Trailer On Flat Car (TOFC)
Logistics
Bison offers creative logistics solutions to improve your supply chain profitability and visibility.
Bison's Asset Based Logistics (ABL) Service manages strategic relationships with other transportation providers, ensuring those carriers provide the same high quality
of service our clients have come to expect from Bison Transport. From single transaction shipments to complete supply chain management, Bison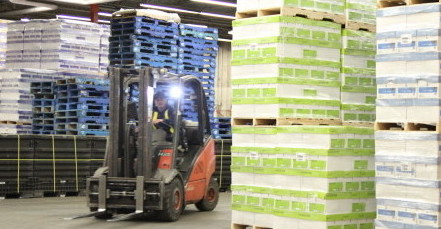 ABL delivers high value, expanded capacity and service transportation solutions.
Our Logistics Services include:
• Transportation Management
• Brokerage
• Warehousing & Distribution
• Multi-Modal Logistics
Special Services
Wherever your freight is moving, it needs to arrive on time and on budget, every time.
In addition to Bison's Truckload, Logistics and Intermodal offerings, we also provide a selection of Special Services. Our cost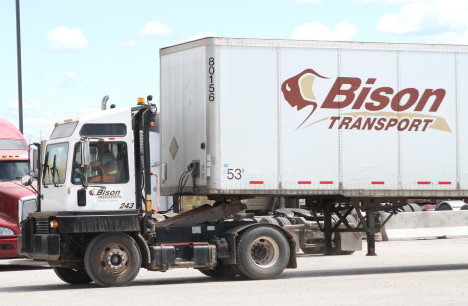 effective solutions are tailored to your specific capacity and service needs. Enjoy the peace of mind that comes from Bison's award winning reputation.
Our Special Services include:
• Less Than Truckload (LTL)
• HazMat
• Shunt Services
• Roller-Bed
• Multi-Temp
Bison is a multi-award winning, world class Transportation Company. We are a proud Platinum member of Canada's Best Managed Companies and were also named as one of Canada's 10 Most Admired Corporate Cultures!
For more information about our suite of services, please visit us online and contact us at 1-800-GO-BISON or marketing@BisonTransport.com, or click below to contact a sales representative!