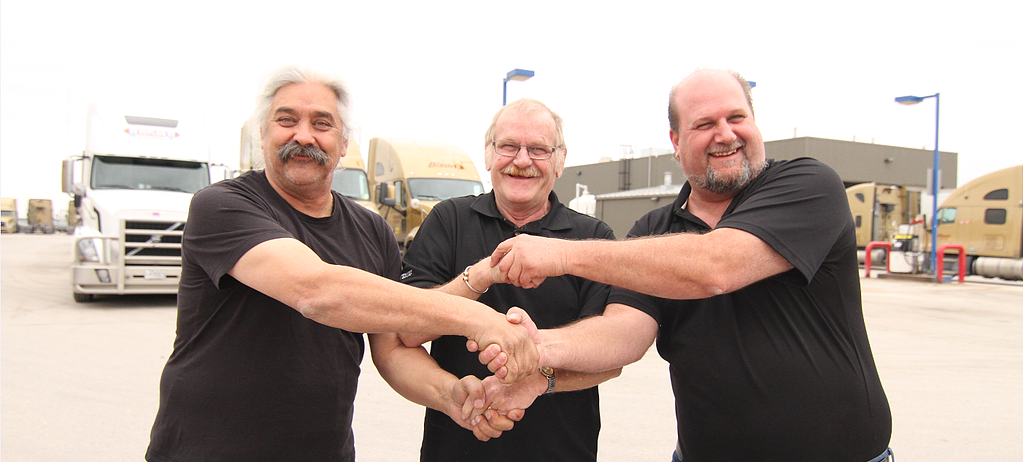 2014 was a historic year for Bison Transport and 2015 has also gotten off to a good start with the recent announcement that Bison Transport has once again received first place in the Truckload Carriers Association (TCA) National Fleet Safety Award for the 9th consecutive year, followed by the Grand Prize award. This is our 8th Grand Prize, which solidifies our position as the "Safest Fleet in North America."
In 2014 we were awarded our 4th consecutive American Trucking Associations (ATA) Safe Fleet Award. We were also recognized as one of the 2015 Best Fleets to Drive For. Only 20 carriers are selected to be part of this program. This is the 5th time in the contest's seven year history Bison has earned this distinction.
These awards can only be attributed to our culture of safety and to our employees who completely support our safety programs.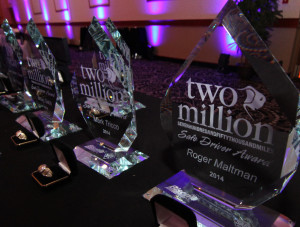 In addition, we had 3 Drivers recognized as Driver of the Year: Jack Fielding TCA's North American Company Driver of the Year, Robert Wells and Mark Tricco Volvo's Canadian Driver of the Year. We also had an Owner Operator, George Sutherland, named 2014 Truck News/Truck West Owner Operator of the Year. Bison Transport is so proud to have our Drivers recognized as the safest and most reliable on the road.
It is great to get these industry sponsored awards but we also take enormous pride in the fact that we were able to recognize a record number of Drivers receiving safety awards in 2014, including Roger Maltman (first Driver to reach 2.75 million consecutive accident free miles) and Aprim Shemoun (first Driver to reach 20 consecutive accident free years).
In 2014 there were 675 professional Drivers who received Safe Driver Awards, representing over 215 million consecutive accident free miles and in the case of city and shunt Drivers, over 520 consecutive years of accident free driving. Over 15.4% of our fleet have attained 1 million or more consecutive safe miles and there are now Club!
To have the safest fleet we need the best Technicians and Warehouse staff. Special mention to Randy Evertoski, Rod Mina, and Ryan Philips, our first Technicians to attain 11,500 Safe Work Hours.
There are many others in our Bison family who are working towards achieving their first or their next safety award. Our programs are successful because our most important goal is ensuring the safety of all our employees and contractors. This only occurs because safety is part of our culture. Safety is a stated core value of Bison's Mission Statement and we use our unique environment to deliver safe, reliable and innovative transportation services. We are compliant with all regulations and have established high standards and best practices. Everyone is empowered to put safety first and to positively influence our safety performance.
At Bison we believe in our safety program and supporting our safety program through actions every day.