Congratulations to our Drivers and staff who have retired this year. Your hard work and dedication will all be missed. Everyone at Bison wishes you all the best on your well-deserved retirement. May the next phase of your life bring you all that you seek and more. Happy retirement!
Randy Kuryk

,

Company Driver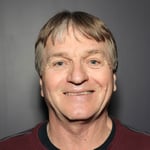 Randy started his Bison career on April 9, 1987. Thirty-five years to the day, on April 9, 2022 Randy decided to retire. Starting his career based out of the Winnipeg terminal running US, after a stop in Calgary, he ended his career as a dedicated AB/BC Driver living in Sicamous, BC. Whether it was U.S. freight, domestic freight, or running around Calgary city, freight was always delivered, and communication was high. Picking up a few awards along the way, including the 2016 BCTA Driver of the Year, retirement is well deserved. Always willing to help, offer advice, or just have a conversation about cars or snow mobiles, it was always a pleasure to see Randy in the office. Happy retirement Randy!
---
Marcel Carriere
, Company Driver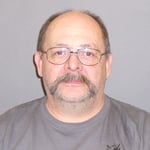 After a lifetime in trucking, Marcel has decided to retire and spend more time with friends and family. After 30 yrs experience with other carriers Marcel came to Bison to finish his long-haul trucking career. Marcel was a hard runner and good communicator. Our Operations team will miss working with him and wishes him all the best.
---
A

lan Stevenson

, Company Driver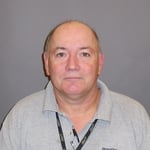 Alan first started with Bison as a Highway Driver in 2010 but left temporarily only to return to Bison in 2014. He started back doing night runs from Winnipeg to Mississauga and back to Winnipeg, then 6 months later he moved on to Turn Pikes. In 2020, Alan transferred to the Winnipeg Shunt Department, so he could spend more time between Lac Du Bonnet and Winnipeg. After 19 months in the Shunt Department Alan has decided to fully retire to enjoy more time with his wife Brenda, children and grandkids. Before trucking he worked 17 years at the Rockwood federal minimum-security Institution in Stony Mountain. We will miss Alan as he was always a pleasure to work with and we wish him all the best on his new chapter in his life!
---
Leighton Thomas

, Company Driver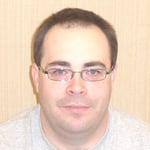 Leighton started at Bison in the summer of 2000. Leighton's driving career had him in many capacities from Company single and Team transitioning to Owner-Operator back to Company Driver. Leighton also ran on schedules for many Cornerstone Clients and prided himself on safety and on-time delivery. Leighton received many awards while driving with Bison and was humbled to receive each one. Now that Leighton as entered the next steps away from driving, he will be able to spend time with his family and grandkids. Thanks, Leighton, for your years of service.
---
Kathryn Labute and Dana Labute

, Company Team Drivers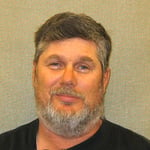 Kathy and Dana retired in October 2021, Dana after nearly 25 years with Bison and Kathy 18 years. They ran Team covering FedEx for several years and would become like family to both Bison and FedEx. Together, they both had over 1,750,000 consecutive safe driving miles and both took pride in safety and on-time delivery. Now they are both enjoying retirement in Calgary and keep in touch with a number of Drivers to catch up and hear about Bison and how everything is ok. Kathy is an avid knitter and is always making a blanket for someone special that she has crossed path with. Enjoy your retirement Kathy and Dana.
---
Doug McDonagh
, Company Driver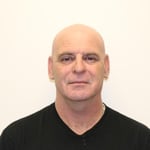 Doug is definitely one of the kindness men you could work with. Although he wasn't in the terminal often, when he was you could smell the bacon cooking and look forward to one of his homemade carrot cakes! He always had a story about his pup Pebbles, who was his constant companion while on the road. His presence and big heart have been missed but, it's time for him to relax and enjoy retirement in his new RV. Congratulations Dougie!
---
Andrzej Walczak
, Company Driver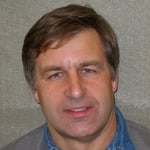 Andy started at Bison in December of 2002. For the most part, Andy worked part-time on weekends, after getting off his full-time job at another company. He would work over the weekend, regionally, or if he had more time he would go further, i.e. to the U.S. or to Calgary, which gave him a chance to visit his son who lives there. He did this this until he officially retired in November 2021, at which time he also retired from his full-time job.
---
Alexandre Zverev
, Company Driver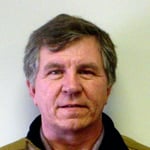 Alexandre was a Midwest U.S. Driver with us for nearly an astounding 20 years! Hired in 2001, he was among the few that I considered a "Bison OG". We will remember Alexandre for his warmth and vast knowledge of the business, which he always shared willingly. During his tenure with us he was recognized for achieving 1.75 million consecutive safe miles and always strived to outdo himself month after month. Alexandre will be greatly missed in Mississauga! We wish him a happy and relaxing retirement, it's well deserved. Congratulations!
---
Vladimir Braginsky

, Owner-Operator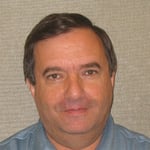 Vladimir was almost like a permanent fixture out of the Mississauga terminal. You could always find him helping a new Driver out in the yard or chatting up the dispatch team in the office. He was boisterous and opinionated and we loved it! If Vlad wasn't achieving at least 13,000 miles a month driving into the U.S., he simply wasn't satisfied. His presence and big heart are sorely missed but, it's time for him to kick his feet up and enjoy retirement. Congratulations Vladimir!
---
James Noonan

, Company Driver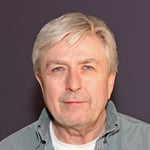 James Noonan was always a great man to work with. He started with Bison October 1999 and has been with the company for over 21 years. James always started his day with a smile and was never shy to reach out to say hello. We wish James nothing but the best as he starts the next chapter in retirement.
---
Laurie Clifford

, Owner-Operator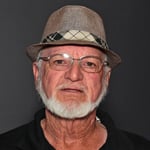 Laurie Clifford, affectionally known to all as Crusty, started with Bison in 2007 and worked with us for 14 years, Crusty ran an expedited schedule for many of those years. Crusty was the kind of guy you wished was your grandfather. Always great to speak to on the phone or have a chat with in the office. We really wish him well in his retirement.
---
Dmitry Paribok
, Owner-Operator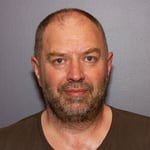 Dmitry Paribok started with Bison in 2003 and worked for Bison for 17 years, Dmitry ran expedited nights for the majority of his Bison career and was very dependable, We wish Dmitry all the best in his new life on the East coast.
---
David Currie

, Company Driver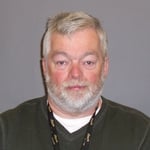 We would like to thank David for his contributions to Bison. We wish him all the best as he enjoys time with his family at their place in Grindstone Provincial Park.
---
Gregory Leschenko

, Company Driver
Gregory Leschenko joined Bison in 2019 and was part of the acquisition of Celedon. Greg was a Driver most of his working life and always spoke highly of making this choice. He often would talk about when he had his own company and the challenges he experienced with the process. He was a positive individual all the time and always tried his best to service our business and customer. We wish Greg the best and hope he enjoys his well earned time in retirement.
---
Larry Hamm

, Company Driver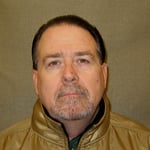 Larry Hamm joined Bison in 2003 and has been with Bison for over 18 years. Larry was a dependable individual that always got the job done. He put safety and customer satisfaction at the forefront for everything he was doing, quickly becoming a Driver that we all could trust and depend on to get the job done. Larry will be missed, and we wish nothing but the best for him, as he starts a new chapter in his life for retirement.
---
Henry Janzen

, Company Driver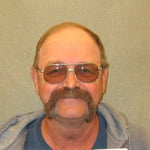 Henry Janzen is a family man and will never miss an opportunity to crack a joke and break a smile to light up the room. Henry joined Bison back in 2003 and has been a part of the Bison family for over 17 years. It has been a pleasure to work alongside a man that never hesitates to extend a helping hand and above all else, do what is right when needed. We wish him nothing but the best as he starts a new chapter of his life in retirement and may his family strike big in the lotto again!
---
Frank Bueckert

, Company Driver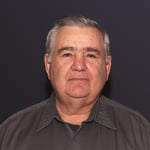 Frank first joined Bison as an assigned open board Driver in 2001 and was a valued team member until 2004. In 2015 Frank returned to Bison as a Truck Share Driver and worked in that capacity for the past 6 years. Frank always took pride in his work and we will miss having him as part of our team. Thank you for your hard work Frank, we wish you all the best.
---
Harcharan Randhawa

, Company Driver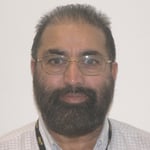 Harcharan joined Bison March 2012 as a Company Driver. Through his entire career at Bison he ran with Langley City. He was hardworking and had a need to get things done. Even up until his last day he had a positive attitude and made sure to keep us all laughing in the office. Unfortunately due to health issues he had to retire but watches his legacy continue through his son, who also works with Langley City. We miss his daily jokes and wish him well in his retirement!
---
Nick Kozlitin

, Company Driver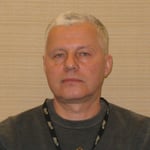 Nick joined Bison in April 2009, when he started out as a Company Driver, he held a couple different schedules for us but always worked hard. Throughout his career he was recognized for his positive attitude and dedication to the job. Unfortunately health issues put Nick into retirement sooner than he had planned, we have missed seeing Nick around the terminal and hope he is enjoying his retirement! Best of luck in the future!
---
Robert Mellars

, Company Driver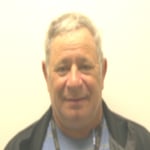 Rob joined Bison back in 2003 and held many different driving schedules for us as a Company Driver. Any time you chatted with Rob you could hear how important it was to him to be a part of the Bison family. Even through facing some health issues, he managed to always get back to driving and doing what he enjoyed most. We wish Rob all the best in his retirement.
---
Wayne Manlow

, Company Driver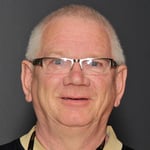 Wayne joined Bison in July 2017 after already having 30+ years of professional driving experience under his belt. Wayne ran as an expedited Driver and loved every moment of it. He was always willing to tell you his stories about his driving experiences throughout his career. Although Wayne's career with Bison was shorter than we would have liked, his experience and knowledge base that he brought to our business will certainly be missed. Cheers to a happy retirement!
---
Yvon Saucier

, Company Driver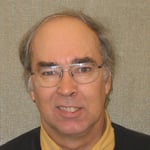 Yvon joined Bison back in 2005, after having 5 years of experience as a professional driver in the industry. Yvon has completed a variety of roles for us over the years, with the latest being that of a truck share. While driving, Yvon made sure safety was the most important aspect of his day as shown by his safety record. Being a Driver based out of the Montreal region, he was an asset to the business with his extensive knowledge of the area and will surely be missed. Happy retirements Yvon, Bison wishes you the best of luck in your next chapter of life.
---
Henryk Krompiewski

, Company Driver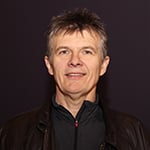 Henryk joined Bison in May 2000, through his 21 year career at Bison Henryk made lots of friends and was someone you could have a great conversation with and enjoy many laughs with, mostly at the expense of the listener. Henryk ran Canada/U.S. mostly on schedule lanes servicing many of our Cornerstone Clients with on-time professional service. As Henryk enters into retirement he is looking to spend time at the lake and going for walks and bike rides around the neighbourhood. Thanks for your service over the last 21 years Henryk. Enjoy your retirement.
---
Rob Glesby

, In-cab Instructor & Company Driver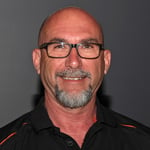 Rob started at Bison Transport as a professional Driver in 2009 and moved into the Driver Development department in 2015 as an instructor. The last several years he has spent most of his time teaching and influencing the next generation of Drivers at Bison through our Driver Finishing Program. Rob certainly took great pride in educating our professional Drivers and passing on his passion for taking pride in their equipment. Rob will be starting a new chapter and enjoying some additional free time when he starts his retirement, alongside his wife. We wish both of them much happiness and health in their next chapter.
---
Gard Fischer-Jenssen

, Company Driver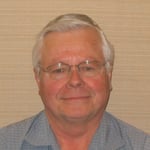 Gard joined Bison in May 2008 after already having 4 years of professional driving experience under his belt. Gard's pleasant nature and vivid stories of the road made him an absolute pleasure to dispatch. He was always willing to help us out where possible and conducted himself with the utmost professionalism. Gard took tremendous pride in his work and made it a point to be as thorough as he could whether he was at a customer, on the road, or in our yard. Gard's contribution to our operation will surely be missed and we wish him all the best in his retirement. Thank you for all of your hard work Gard!
---
Ross Cook

, Director Business Development - Bison USA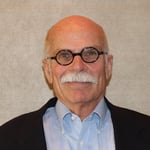 Ross Cook joined Bison over 4 years ago. His passion for our business has been contagious and his love for transportation shows up everywhere, including his well thought out posts on social media. His impact on our people will live on for years to come as he has invested selflessly in their careers. There would be countless stories and testimonials of how Ross coached, mentored, sharpened their skills and taught them things they just hadn't thought of or tried before. One instance where Ross showed one of our AM's how to get into the back door of a cold call to gather information that would eventually get them in the front door! Also, if you ever travelled on a sales trip with Ross there was no time to relax. They were well scheduled, dawn until dusk events that maximized the opportunity every time. Work ethic meant something to Ross that had him up very early starting his transportation focused day.
We are honoured to have had Ross choose to finish his career at Bison Transport! Ross is well known around the North American transportation sector and did much to increase our exposure and brand in the USA! We wish he and Joyce a long and happy retirement with much health and happiness!
Many Congrats Ross! Your legacy will live on at Bison!
Retire date: January 29, 2021
---
David Enns

, Owner-Operator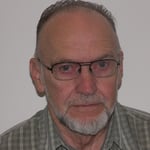 David joined Bison in 2012 as an Owner-Operator with over 10 years driving experience. David quickly became someone you could rely on and was always willing to help. David was an early riser and was always helping us move those early morning loads that were tricky to cover. We will miss his pleasant nature and wish him all the best in his next chapter of retirement!
---
Bobby Ostrowsky

, Company Driver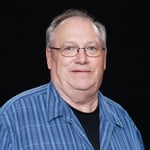 Bobby joined Bison back in 2003, after having 33 years of experience in the industry as a professional Driver. Bobby always kept safety and level of service as his number one priority and made it a point to deliver loads on time and safety. Bobby would always be willing to lend a helping hand and never questioned the person in need. Just knowing there was someone that needed his help was enough for him. Bobby continued to drive with Bison and was just shy of hitting 17 years with the company. Bobby's biggest milestone achievement was reaching 1.5 million safe consecutive miles back in 2018. We wish Bobby the best and a happy, healthy retirement.
---
Ross Johnson

, Company Driver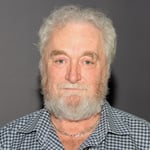 Ross Johnson joined Bison two years ago after already having a 17 year career as a professional driver. Ross took his role as an expedited Driver very seriously and wanted to make sure he did the best job he could in the safest manner possible – The result of this, May 2020 Eastern Region Driver of the Month! As Ross was a night Driver we would rarely hear from him, but when we did, he was always pleasant and willing to help us out where required. Although Ross had a shorter career at Bison, it's safe to say that Ross' extensive driving history something to celebrate. As Ross enters retirement, we wish him well and hope he enjoys the retired life - Thank you for your service Ross!
---
Al Raarikainen

, Company Driver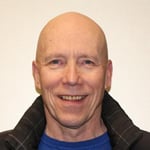 Al Raarikainen worked in chemical factory when he was young, however, since he was a kid, he had always had an interest in trucks and took commercial driving as his long-term carrier. His first driving job was in Finland in 1978. Al also drove in Florida for 10 years before he moved to Canada. Al has been driving with Bison since December 2013 and in his words, "A very good company to reach retirement with."
Al officially retired on July 16. Now, he likes to follow the news around the world, especially aviation news. Al enjoys bike riding and rollerblading. He looks forward to travel to Florida and Finland with his wife once the pandemic is over.
Al's 42 years of safe driving and his professional attitude has always been a delight and an asset to Bison. He has served Bison with best of his ability and has been always found in the office with a smile on his face, no matter what the situation may be.
Cheers to the happy and healthy retirement! We wish you all the best!
---
John Lopes

, Company Driver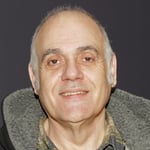 John started with Bison in 1989, through his 30 years at Bison he has held many positions. John spent the majority of the later half of his driving career as a turnpike Driver based out of Winnipeg running a Grenfell switch. John was known for his visits into the office at the end of his day, always making sure he made the time to say hi and never miss an opportunity to razz dispatch. The experience and knowledge base that John brought to our business will certainly be missed. Best of luck in this next chapter John!
---
Lawrence Rasmussen

, Company Driver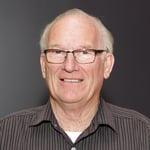 Lawrence joined our Herd in June 1986. Initially as a highway Driver before moving into a Manitoba Regional position. Lawrence's commitment to our customers was evident through the many relationships he built over the years ensuring we were successful on some of our most important lanes. Lawrence's always returned from his yearly snowbird trip in the spring full of energy and ready to make a difference to all around him. His sense of humor and energy will be missed, and we wish him well in his retirement.
---
Lavern Forester

, Company Driver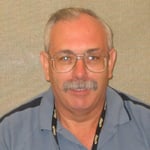 Lavern joined Bison back in 2007 where he started out as a Company Driver running turnpikes to Maple Creek. During his 13 years running this lane, he spent some time being an LCV mentor to other Drivers who were new to the fleet and was seen by others as a go to for information. He always made sure that safety was at the top of his list of priorities and his safe driving history is proof of how important that was to him. Lavern was a support to his fleet team in many ways but the one that comes to mind first is that he always made sure bring forward issues that had been shared with him by others so that we could make the overall driver experience better. We will miss working with Lavern however are so happy for him as he moves on to his next adventure. Thank you, Lavern, for your years of service.
---
Dale Nielsen

, Company Driver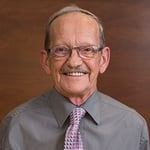 Dale joined Bison Transport in July of 2003 as an Owner-Operator based out of the west coast. He became a Company Driver in 2014. Dale has been a long haul Driver, regional Driver and has done customer service work for Bison. Words that kept coming up to describe Dale were trusted and reliable. There was never a worry that the job was not going to get done after dispatching Dale on a trip. He was easy to get along with, soft spoken and not visible in the terminal as he was out delivering the goods. He now resides outside of Kamloops, BC, a beautiful place to enjoy his retirement. Thank you Dale for the 16 years of service.
---
Brent Bieraugel
, Company Driver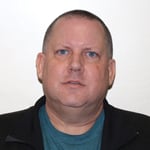 Brent started with Bison in September of 2015 with over 35 years of trucking experience. Previously, he had been working as an engineer in industrial digitalization. It didn't take long for Brent's years of experience to show as he was nominated back to back as Driver of the Month for March and winner of April 2016. Brent enjoyed travelling in the truck with his wife, Silvia. When the opportunity to own property in Mexico presented itself, they couldn't pass it up. Brent's hard work and dedication to Bison will be missed. We wish him all
the best on this new journey. Olé!
---
Richard Pluta
, Company Driver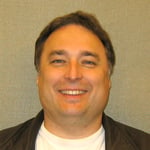 Richard joined Bison in May of 1997 as a Canada & U.S. long haul Driver and had a number of great feats during his 23 year Bison driving career. In October of 2002, Richard saved a man's life who had been involved in a motorcycle accident in the middle of the night. Due to Richard's quick action, this man was able to live to see another day. Fast forward to November of 2005, Richard won the Eastern Driver of the Month and was nominated again in July of 2018. Richard has been behind the wheel of a truck for 30 years, 23 of which he spent at Bison and he will surely be missed. Richard we wish you well in your retirement! All the best!
---