In February, we started offering a Quick Lube service to our Owner-Operator fleet. We identified an opportunity to deploy our Maintenance Assistants under the guidance of our professional Technicians from across our network in a specialized service supporting our Owner-Operators with market competitive maintenance services. The program is departure from our regularly scheduled services with no appointment required to have a tractor serviced in Winnipeg, Calgary or the Mississauga maintenance facilities using high quality filters and oils while the Driver waits, or as an added convenience we will complete this service while the Driver is on reset and park the unit in the yard so it is ready to go when the Driver is dispatched next. This service is also available in our Langley terminal with an easy to book appointment, please reach out the Maintenance team to book. The program offers menu style pricing on several different packages from a basic oil change with replacement oil filters up to the Gold Package with full synthetic oil and 60-point inspection.
This is our first step into offering a wider range of maintenance services to our complete Owner-Operator fleet. As the program grows, we will be adding routine maintenance items for our Owner-Operators to take advantage of with highly competitive labour and parts pricing. Watch for these added services in the future.
Please reach out to any of our Maintenance teams for more details, we look forward to supporting you with your maintenance needs.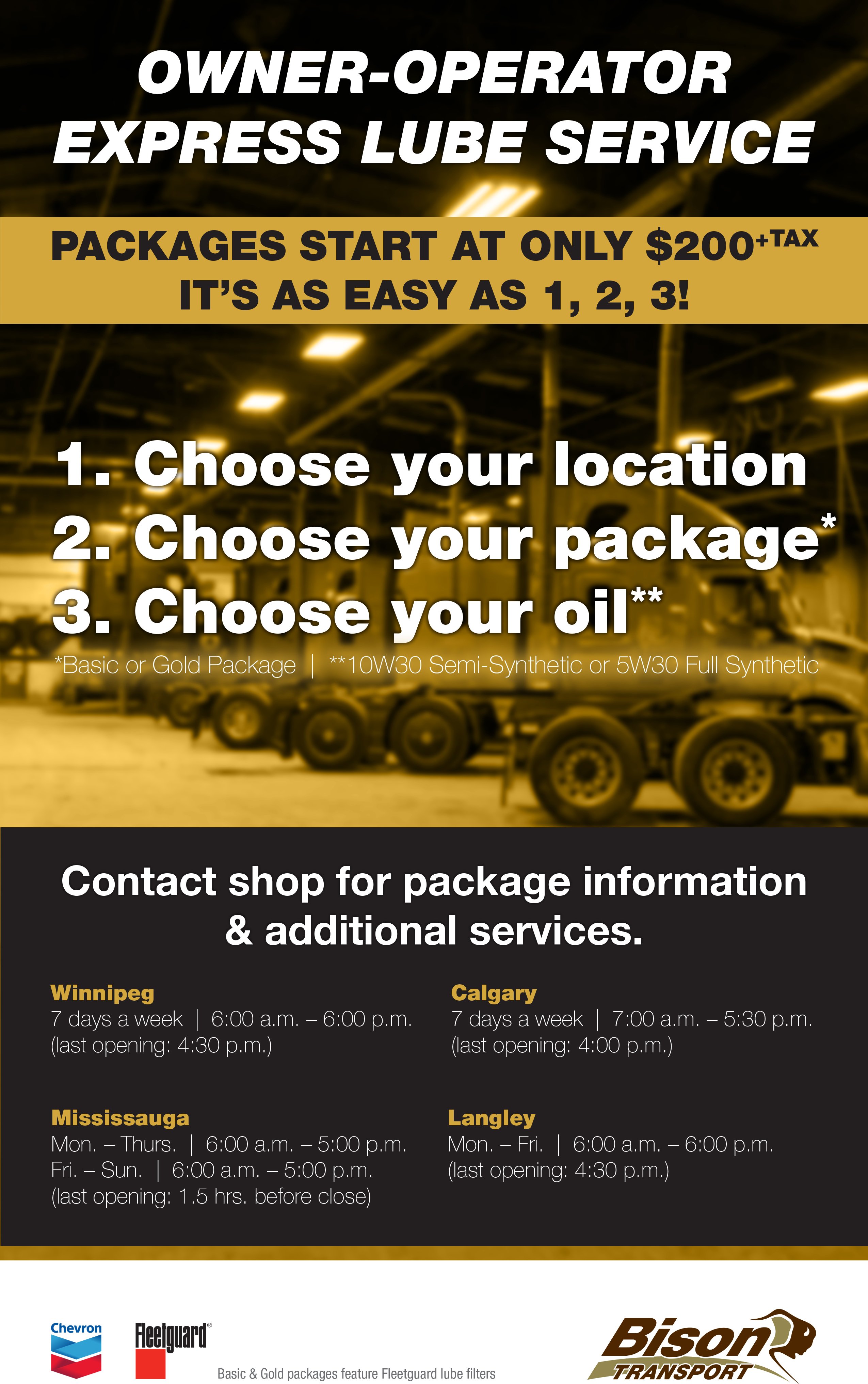 ---