ABOUT OUR FUND
PURPOSE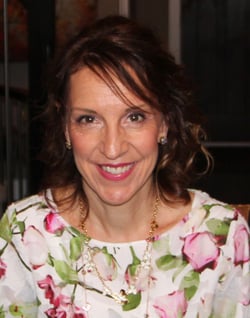 ▪ The Denise Romanuk Memorial Fund was established in memory of Denise who passed away suddenly on June 6, 2021. Her physical life ended due to complications with her heart however this fund will ensure her heart's cry for those in need lives on.
▪ This fund was established by Denise's family in order to carry on her legacy of care, help and action to widows, childern, refugees and addiction recovery.
▪ Denise was very involved with many organizations such as:
- Grace Children's home in Rosarito, Mexico. Denise travelled multiple times into Rosarito to serve this orphanage
- Sponsored and supported a refugee into Canada
- Sponsoring children in Cambodia, Africa, Brazil and Dominican Republic.
- Long time supporter of Teen Challenge Alberta

CHARITIES

▪ Teen Challenge Canada/Alberta: helping men recover from drug and alcohol addiction through their year long program at a cost of $55,000.00 per individual. Their track record of success is undeniable and most worthy to be supported
▪ Refugee Sponsorship: As you may know there are refugees in many parts of the world, who remain waiting for entry and safe haven into Canada. They have had to flee their country due to war, unrest, religious threats, etc. We will partner with First Alliance Church whom the government of Canada has entrusted with sponsorship applications. Every sponsor requires a co-sponsor to provide the financing (16,600.00 each) and be responsible to help the refugee settle in Canada. There will be a mutual focus on vulnerable woman and children who need immediate relief.
▪ YWAM (Youth with a Mission) Battambang, Cambodia: The fund will sponsor underprivileged children who are in desperate need of a quality education. Jeff and Valentina Romanuk are on the ground in Cambodia overseeing this work. Our initial investment will be 10 children at a total cost of $5,300 annually. The fund will support these children throughout their entire education and will renew annually

HOW TO GET INVOLVED
We have made a sizeable family investment and partnered with "Abundance Canada," a well-established charitable fund management organization that will receive funds, manage them wisely and deliver funds to our charities as we instruct them to do so. Giving is easy and can be done as a payee within your online banking or by writing a cheque and either mailing it or dropping it off at an office nearest you.

The attached link provides more information: https://abundance.ca/generosity-plan/ways-to-give/gift-of-cash/
Fund Number: A0357 G
MORE ABOUT DENISE

Denise Romanuk, beloved wife of Doug Romanuk, of Calgary, AB, passed away on Sunday, June 6th, 2021 at the age of 55 years. Denise was born in Trail, BC on June 19th, 1965. She later graduated from Caronport High School in 1983.

She was an active member of the churches she attended over the years and was talented in music, teaching, serving and had a very generous spirit. Denise accomplished much through her life and was particularly proud of her family, her work with Grace Children's Home in Rosarito, MX and the many, many lives she touched by simply being able to encourage, support and mentor the individuals she was in contact with. Denise was a home based missionary and loved to speak into peoples' lives through text messages, emails, voice messages or video calls.

She will be most remembered for her selflessness, wisdom, humility, compassion and unwavering love and dedication to her family. She was a virtuous woman in every way, as expressed in Proverbs 31.

Nothing would please Denise more than to know that her passions will live on and multiply to help many who are desperate to be cared for, rescued, and restored in the world in which they find themselves in. A poignant example of her impact is her two "special daughters" in Mexico who looked to her as a mother figure in their lives and gave testimony to that at her funeral. There are many who have greatly benefited from her care, love, texts, voice messages and practical help where she sought to encourage and bring hope and renewal to their lives. Our deep desire is that many will partner with us and in so doing continue to multiply over and over the great work she started.

We, as a family, are so grateful for this opportunity to carry on Denise's legacy and for any support you may offer. We will provide regular updates to supporters as to how the fund is being used and news supporting our selected recipients.

God Bless you and our thanks in advance! Sincerely;

The Romanuk Family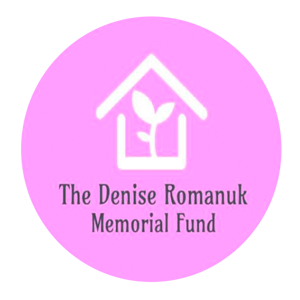 ---