We are excited to announce that beginning May 10, 2021, we will move to a new Human Resource Management System (HRMS), called Workday.
What does this mean for you?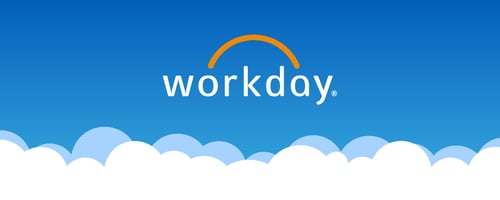 As a Company Driver or Non-Driving Employee, you'll be able to access a number of Employee Self Service (ESS) options. This will give you the ability to:
Update your personal information, i.e. phone number, address, emergency contacts, dependents, etc.

Change your banking and tax information,

Request time off (Non-Driver only),

Submit a life event (i.e. birth of a child), and update your benefits,

And more!
You will continue to access Pay Statement information via The Herd.
Owner-Operators do not have access to Workday Employee Self-Serve and will continue to update their personal information and benefits through Driver Services as they do today.
We will release information on "Getting Started" with Workday very soon.
How do I access Workday?
You will continue to use the Herd and Herd2Go as your access hub for your corporate, personal and pay information, and trip information for Drivers.
You will connect to Workday by clicking on a related menu item in the Herd, i.e. "Personal Information" or "Benefit Information" buttons. You will automatically sign into Workday with your Herd username and password. The process will feel pretty seamless to you, thanks to our awesome implementation team!
In the near future, we will also launch the Workday App – which enables you to access and make changes to your personal information and request time off on the go from your mobile – so convenient!
Please read the New Herd Changes memo [click here].
What's next? Time to learn the new system!
You will find pre-recorded training videos (approximately 3-4 minutes in length), as well as accompanying Job Aids, on the Herd under the Documents->Operations How-To section (https://herd.bisontransport.com/help/operations_documentation). Each video and Job Aid outlines how to complete each of the ESS functions. We encourage you to peruse the resources saved here and keep an eye out as more resources will be added throughout this week.


The Job Aids will also be stored in a binder at each computer terminal in our employee lounge/common areas to assist our Drivers as they navigate the new system.

Shortly after we Go Live with Workday, our HR Team will host a Microsoft Teams virtual "Drop In" info session on the ESS transactions that are key to life at Bison. This session will be recorded and shared to ensure those who may not be able to attend will have access to this important information. Details on the timing of the Info Session to be released later this week.
Why the change?
The move to Workday is a strategic investment in tech transformation that enhances our people development initiatives, elevates our team's efforts to hire and retain Driver talent and acts as a compass on the People path to our Hoshin True North. Our Workday team has been working hard to launch this important system. We thank you for your patience as we embark on this new venture together.
Watch for more information as we get closer to Go Live (May 10)!