We know that at Bison we are all involved in many success stories. Here we will share our One Bison stories with you!
One Bison Story

by Paula Napier, Manager, Business Integration
Britton Transport had a Driver who had been broken down for a couple of days in Mauston, WI. The Driver's truck was not going to be repaired for several more days. Britton was able to rent a truck for the Driver in Madison, WI but was unsuccessful in finding another truck, rental, or ride share to get the Driver to Madison before the location closed for the weekend. Looking at Fleet Mapping, I was able to identify that Crystal-Ann was in the area and had a little time on her delivery to NC. When we called to ask if Crystal could pick up the Driver she readily agreed. Working with Britton's dispatch Crystal picked up the Driver at his hotel and dropped him off at the rental location in Madison. This is an amazing example of 'One Bison' across our company divisions in Canada and the USA. A sincere thank-you to Crystal from all of us at Britton!
---
One Bison Story | Bison and K9 Advocates Manitoba

by Magali Lacert

e, Director, Process Engineering

, Winnipeg Terminal
Earlier this year, Bison employees became involved in supporting K9 Advocates Manitoba in their efforts to rescue/rehome dogs from Manitoba to other parts of Canada. Bison teams at both the Mississauga and Winnipeg docks began facilitating the movement of empty dog kennels from Ontario back to Manitoba to help the organization's rehoming logistics efforts. In the months since, both teams have helped facilitate several moves. They have also been able to donate dog food on several occasions. This work we have done for K9 Advocates has not gone unnoticed.
K9 Advocates is a nonprofit organization devoted to assisting rural First Nation Communities in Manitoba with the ongoing issue of dog overpopulation. K9 Advocates rescues and successfully rehomes sick/injured/abandoned/stray and relinquished animals from the Communities. They partner with trusted dog rescue organizations in British Columbia and Ontario in order to find forever homes for the dogs. K9 Advocates was established in 2015 by Jasmine Colucci – Director; and Dave Brooker. Jasmine is a nurse who started working in Bloodvein First Nation and began rescuing dogs. Since then, K9 Advocates has rescued over 6,000 animals. The organization relies on volunteers, fundraising, and donations to cover veterinarian costs, transport and rescue of the animals.
Bison employees have come to make a difference for K9 Advocates. They send dogs east and west and the empty kennels must then be returned as quickly as possible in order to continue the operation. One of the volunteers told us: "One of our biggest expenses is to either buy kennels and or have them shipped back! Bison has generously shipped back kennels and other necessary dog supplies from the Mississauga warehouse, whenever room allows on one of their trailers. I can advise that this process is running very smoothly - thanks to wonderful communication by your warehouse staff in both the Winnipeg and Mississauga locations. Whenever I receive a pallet of goods from Toronto I am always advised ahead of time, and each time your employees have even physically helped me load up my truck with supplies! We don't get that kind of generous assistance anywhere else, and we are grateful for Bison's over-the-top assistance. Lately we have been short of food here and food has also been happily shipped back to us!"
Bison staff's help transferring kennels has meant that K9 Advocates can send more dogs out and keep up with the much needed rescue work. "Bison has given us a huge gift of transport for items that we would otherwise have to find other ways to get back to us here in Winnipeg to continue doing our rescue work. Currently we are moving 100+ dogs a month out of province…the cost of that without Bison's help getting our kennels and supplies back to operate would simply not be sustainable for us."
When asked if there were any other ways Bison employees could help, we heard that flight companions are harder to find since the beginning of COVID-19, and we were told that there is a strong need for foster families, a need for people to help transport dogs to medical appointments or to the airport, as well as a need for donations. Anyone can get in touch with K9 Advocates through the following links:
K9 Advocates Facebook Page: https://www.facebook.com/k9advocatesmanitoba/
K9 Advocates Donation Page: https://www.paypal.com/paypalme/k9advocatesmanitoba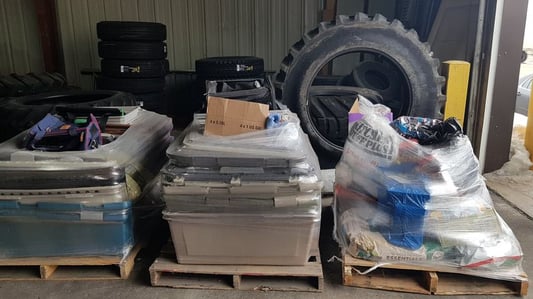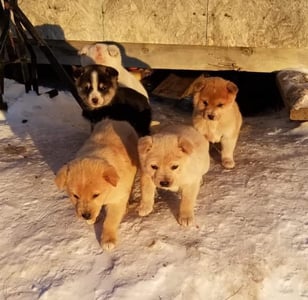 ---
One Bison Story

by Rob Ruiters, Manager, Regina Terminal
Dennis Pratt and Alex Tyshchenko were driving to work when they came across a Bison truck pulling a set of pikes broken down across the intersection of Fleet and McDonald in Regina. This was a busy intersection, just before 7:00 a.m. Traffic had started to back up and motorists were unhappy and sounding their horns. The Driver had managed to disconnect his truck from his set and pulled off the road, but his trailers were still across the busy intersection. Dennis pulled over and quickly determined that the Driver had lost air to his truck. Bison Driver, Alex, also pulled over as he was also in private vehicle on his way to work. Both Alex and Dennis saw Darrin Ward driving 79434 BBT on his way to the Regina yard. They both flagged Darrin down and requested that Darrin pull the set of pikes to the yard and out of the way. Dennis and Alex assisted with backed up traffic while Darrin hooked up and then took the set to the yard thus clearing the intersection. Dennis ensured that the Driver did not need anything (Driver decided to wait in his truck for roadside assistance) before he and Alex both continued to the yard to start their shifts. Darrin dropped set in the yard and then built his own set and started his run.
This is a great example of One Bison in action – team members pulling together to overcome a challenge!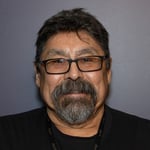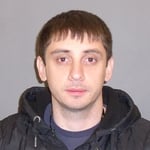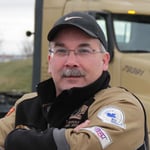 Left to right: Dennis Pratt, Alex Tyshchenko, Darrin Ward
---
One Bison Story

by Nathan Enns, Sr. Manager CI &
Magali Lacerte Director, Process Engineering
As we cross the finish line on a successful migration to TMW Operations, we want to share how we truly succeed as One Bison. TMW Operations is our TMS or Transportation Management Software. It's what we use to book, plan and dispatch loads in addition to many other functions. In order to make this project succeed, we had major contributions from Continuous Improvement, Learning and Development, Operations, Logistics and LTL. Elements of the project included discovery, planning, testing, training and roll-out. The team had to overcome the challenges of social distancing and remote work by using technologies such as Microsoft Teams and Zoom to communicate in a timely manner. Although each team member contributed in a different way, it was the communication that really pushed this initiative forward. Teamwork and sustained effort from the entire organization were a true testimony of what ONE BISON is all about!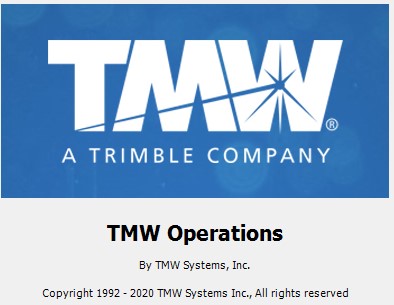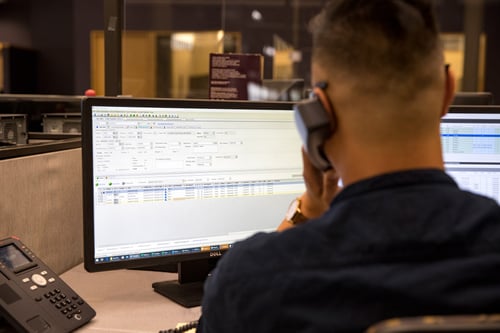 ---
One Bison Story

by Dave Martin, VP Eastern Operations
This past month, SNC Lavalin contacted Bison to provide trucking services for the delivery of 125,000 N95 masks they donated to the governments of Ontario and Quebec.
We received the product at our Mississauga warehouse and subsequently set up four related deliveries to Trillium Health, Government of Ontario, Government of Quebec as well as direct to SNC Lavalin in Etobicoke. These deliveries were completed, May 21-26.
In addition, SNC Lavalin donated 1,000 of these masks directly to Bison in recognition of our partnership with them on this initiative.
Special thanks to our Warehouse, LTL, Customer Service, City Planning, City Drivers and Highway Planning teams for their involvement in making this very worthwhile project happen. Together these teams acted and executed as One Bison, united in spirit and purpose. Go Bison!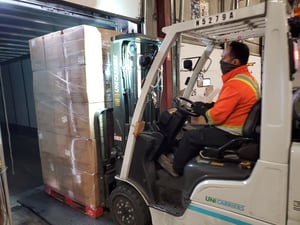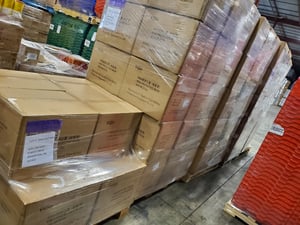 ---
One Bison Story

by Magali Lacerte Director, Process Engineering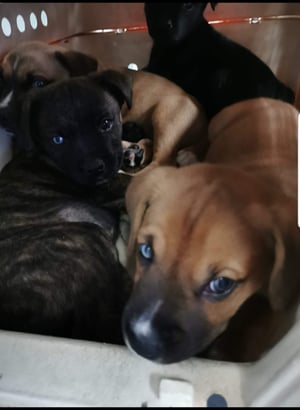 This past August, an organization dedicated to rescuing and rehoming dogs from Manitoba's northern communities published a request for support to their efforts to fly dogs from Winnipeg to Toronto. As an animal lover,
On one of those trips, while checking in the most adorable puppies, I asked the volunteers who met me: "How do you get all the empty kennels back to Winnipeg?" The volunteers walked me through their elaborate network between Toronto and Winnipeg. It did not take long for me to turn around and discuss this matter with the team in Mississauga and the dock in Winnipeg. All agreed, we had to do something to help.I jumped on this opportunity to support their cause by bringing 1-2 (sometimes 3) dogs back to Toronto with me on my numerous flights between the two cities.
With no hesitation, both docks (Mississauga and Winnipeg) were on board to set up a permanent plan to support. In no time we had our first two skids of kennels moved back to Winnipeg, ready to transport more puppies to their Ontario furever home. This is the true meaning of One Bison, one team – united in spirit and purpose.