Our Bison family remembers those we have lost. They have left a lasting impact on our lives and will be sorrowfully missed. Please take a moment to remember our colleagues who have passed away.
Ashish Patel,

Lease Operator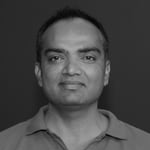 It is with deep sadness that we announce the passing of Ashish Patel. Ashish started with Bison Transport in 2015 as Company Driver through our Driver Finishing Program. He took the next step in his career and became a Lease Operator in 2018. We are certainly going to miss his pleasant personality and smile. His best friend said he was always looking after others. He certainly continued on with that approach always. Ashish was getting ready to start his day when an accident occur in which he went to assist the parties involved and unfortunately another incident occurred which involved Ashish. Our thoughts and prayers go out to his wife Shilpa, his family and friend, as they deal with this most tragic event.
---
Fred Haavind

,

Company Shunt Driver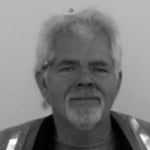 It is with sadness that we are sharing news of Fred's passing on January 13, 2021. Fred joined Bison as a Calgary based Shunt Driver in August 2006. Fred's loyalty to our business and his pride and ownership for anything he undertook was admirable. He made many friends along the way here at Bison and we know he will be missed. Fred received a diagnosis of an aggressive form of terminal cancer this past summer that he battled hard against, but ultimately succumbed to. Our thoughts go out to Fred's family during this difficult time.
---
Melissa Primok

,
East Region Highway Planner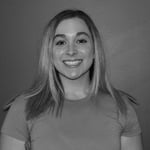 It is with great sorrow that we announce the passing of our friend and colleague Melissa Primok on October 30, 2020, as a result of a motor vehicle accident. Melissa was a valued member of the Bison family and developed strong and meaningful friendships within the Mississauga terminal, as well as across our Bison network. Melissa worked for Bison for 3.5 years, but was already well-known to many as her father, Terry, is a valued member of our professional driving team. Melissa held various roles during her time at Bison but her commitment to the Drivers was unwavering. Coming from a trucking family, she used her knowledge of the industry to mentor her teammates and ensure our Drivers had the best possible experience with Bison. Our thoughts are with Melissa's family during this incredibly difficult time.
---
Leonard Neufeld

, Company Driver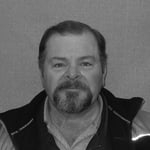 We are saddened to announce the passing of Leonard Neufeld on October 14, 2020. Len joined Bison in 1997 and worked as a cross-border Driver before joining the LCV department in 2007. This was at the time when the TransCanada Highway was not twinned in all areas of MB & SK and Len had to split and rebuild his set every night, moving single trailers on the single lane portions of the highway. In 2011, Len decided he wanted something different and joined the MB Regional fleet and has been there ever since. Len knew almost all our customers in Southern MB and would readily help anyone who may need directions. He especially liked travelling in the Winkler area where some of his family called home. Len was often seen before and after his shift in the Drivers' lounge in the Winnipeg terminal enjoying a coffee while talking with other Drivers and office staff. Whether discussing his day, helping another Driver or just commenting on the weather, Len enjoyed spending time with his co-workers and he will be greatly missed by all of them. Our thoughts go out to Len's family during this difficult time.
---
Bruce McKaughan

, Company Driver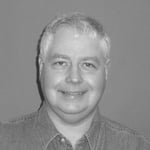 Sadly, we announce the passing of Bruce McKaughan due to medical reasons while on the road. Bruce started his career as a company Driver with Bison in 2014. After 3 years he moved over to our LCV fleet. He began with LCV as a scheduled Driver working overnight in the switch network. Most recently he moved to be a 7 on 7 off truck share with another Driver on our open board fleet. Bruce retained his U.S. qualifications and would occasionally go on south trips as freight required. He was always looking for ways to provide feedback to the operations team and work with us to improve a Driver's experience. He was frequently seen in the office chatting with members of the LCV department and was a valued member of the team. Our thoughts go out to Bruce's family during this difficult time.
---
Ike Thielk

, Company Driver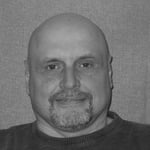 Sadly, we announce the passing of Ike Thielk after several years of significant health issues. "Big Ike" connected to many in our business during the different driving positions he held at Bison over the past 13+ years. He spent the first part of his career with us as a highway reefer Driver. Then as his medical challenges grew, he moved into a regional role. Most recently, Ike was a significant contributor to our Driver Development Program by positively mentoring many Drivers who were new to Bison and the industry as a whole. Our thoughts go out to Ike's family and friends during this difficult time. He will be missed by all who knew him.

---
Victor Kovari

, Company Driver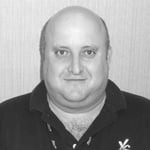 It is with great sadness that we are sharing news of Victor's passing Friday, August 14. He passed away following a medical emergency while on the road. Victor joined Bison in July of 2012 and spent the last 8+ years as a Long Haul Company Driver. He was very well liked and well known in the Mississauga terminal, and will be missed by our East Operations team. He loved driving, always brought a smiling face and was willing to take on anything asked of him. We have shared our condolences with Victor's family and are working with them to help support with anything they need through a very difficult time.
---
Ed Hogg
, Company Driver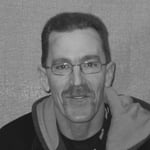 It is was deep regrets that we announce the passing of Ed Hogg after a long battle with cancer. Ed was with Bison for over 31 years as a professional Driver based out of our Winnipeg terminal. He was involved in many aspects of our business as a professional Driver from long-haul, dedicated, and LCV in both Western Canada and the USA. Ed was extremely proud to be a professional Driver and realized that he could use his knowledge and experience to make his job and the others at Bison better. Whether this was through his involvement in our Driver Advisory Board, accident prevention committee or assisting Bison with the next generation of professional Drivers as an In-cab Instructor.
Quote from Rob's latest President's message regarding Ed and his commitment to his profession and Bison Transport:
"Meaningful because this professional Driver I speak of happened to have taught me a lot about leadership and personal accountability, especially in my early days here. He entrusted us with his professional career, and he stuck with us when many of us were just finding our way in this business. His pride in his own work and in the company, he represents is second to none and he still directs his passion and energy into our business each and every day."
Our thoughts and prayers go out to his wife Wanda and sons Dustin, Matt and their families, as they deal with this difficult family event.
---
Michael Benoit
, Company Driver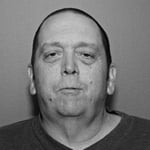 It is with sadness that we are sharing news of Mike's passing on Friday, May 29.
Mike joined Bison as a Long-Haul Company Driver based out of Calgary in July 1999 and spent nearly 21 years travelling the roads of North America hauling loads for nearly every single customer we have had over the years. Mike relocated to the Ottawa area in September 2018 and spent the balance of his driving career as part of our Eastern Team.
Mike was as friendly as they come, always looking for that next conversation he could have with somebody from the Bison Team. It was always very clear that he was incredibly proud to be part of our team and approached his work with true commitment and professionalism.
In recent years, Mike endured significant health challenges that he battled hard against, but ultimately succumbed to.
Our thoughts go out to Mike's family during this difficult time.
---
Amanuel Gebrekiristos
, Owner-Operator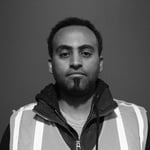 With heavy hearts, we announce the sudden passing of our friend and colleague Amanuel Gebrekiristos on Jan. 24, 2020. Amanuel started at Bison Nov. 2018 running dedicated Calgary-Langley on our 5&2 network. His big smile along with his serving heart will be missed in the Calgary. Amanuel was a family man with three kids whom he actively brought into the office. He will be dearly missed by his family, friends, and extended Bison family.
---