The Herd, our employee intranet, is an integral part of Bison employees' daily tasks from providing pre-plans to Drivers, accessing a training course, booking time off and finding documents, memo and news. We have logged over 1,121,523 visits to The Herd, resulting in 10,533,369 page views.
We are launching our new HR platform, Workday, at the beginning of May 2021. To incorporate Workday into The Herd, our web developers have been hard at work redesigning and rewriting every Herd page – that is over 230 pages. The main objectives are to incorporate new Workday content and to enable Bison USA. We also used this opportunity to make improvements to navigation and mobile functionality. To learn more about our new Workday platform, see the Workday article (click here).
Here is an outline of the changes that are coming to The Herd:
Look and Feel Changes
Increase mobile responsiveness – The site is optimized to be functional and aesthetically pleasing on devices of different sizes, such as your mobile or tablet device. When you view the website on your phone, the menu and content should adjust to fit the device screen size.
Merging the two navigation menus into one streamlined navigation menu – Our current Herd has your personal menu at the top of the site (such as your pre-plans, time off, training and team list), and the Corporate menu as a separate menu containing Corporate, Committees, References, Documents and Help drop downs. These two menus will be merged into one consolidated menu to make it easier to find what you need.
Content Changes
New Workday Content - Updating specific Herd pages to point to the new Workday content:

Non-Driving Holiday Requests and Approvals
Office and Technician Performance Reviews (coming in June 2021)
Team List for Manager
Your Benefit Information & Open Enrollment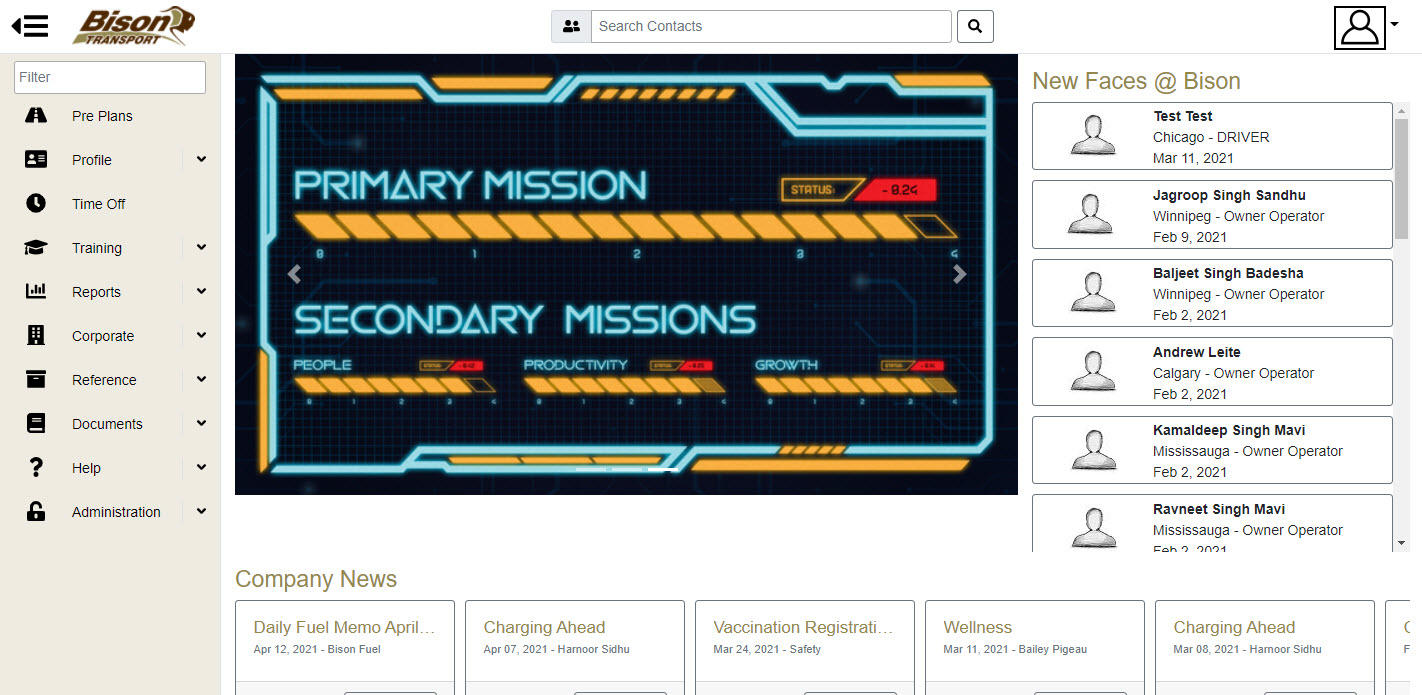 All of these The Herd changes will be launching towards the beginning of May. Announcements will show on The Herd a week prior to the change coming into effect. There will be no changes to your favourite Herd2Go App!