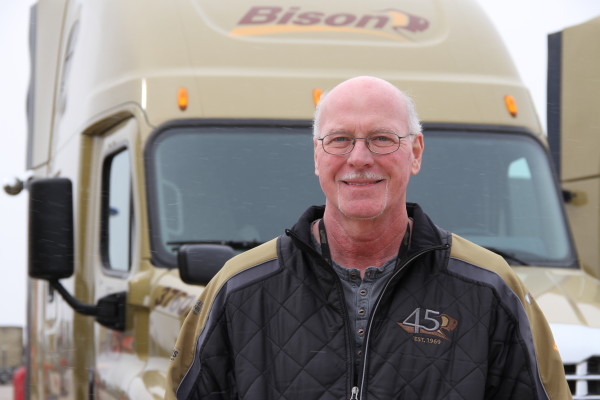 As safety becomes increasingly prevalent in the transportation industry, safe driving rewards programs are becoming more and more common. With drivers looking for opportunities to increase their earnings, companies are offering significant financial rewards to drivers who have a proven track record of safety on the road.
As the industry leader in safety, Bison Transport's Safe Driving Rewards Program (SDRP) was one of the first of its kind and has proven to be one of the most successful rewards programs in the transportation space. Established in 2005, Bison's SDRP has issued over $27 million in financial rewards to its Drivers since its inception.
"The Safe Driving Rewards Program gives us a monetary incentive to focus on safety, working our way up the bonus scale mile by mile, with a sense of pride," said Roger Maltman, a Bison Driver who is on pace to reach 3.5 million safe driving miles this year.