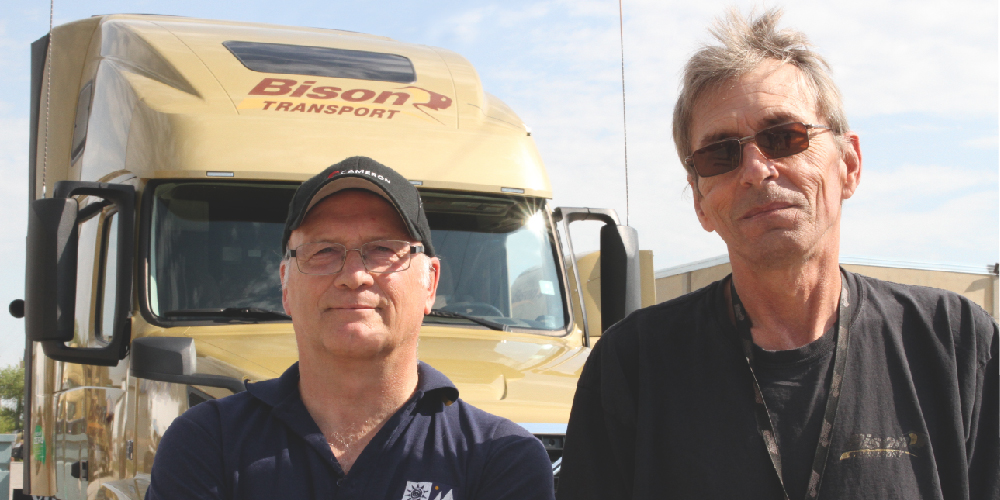 Truck Share is one of the many driving opportunities offered at Bison Transport. With Truck Share, two Drivers share a truck so it never stops moving. Truck Share schedules are flexible and allow for more home time.
Gary Bowley is a Bison Driver and has been driving Truck Share for over 10 years. He feels it is an excellent driving opportunity for the right type of Driver. He works seven days on and seven days off, which for him and his partner gives the perfect amount of home time.
He said there are a few things to consider when taking on a Truck Share schedule.